SpaceDC opens Tier III data centre in Jakarta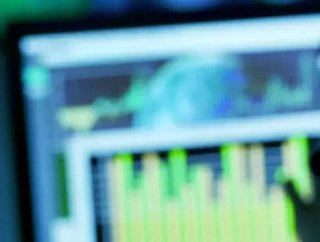 SpaceDC - with backing from GIC - has opened a new 1.45MW colocation facility in the Indonesian capital...
Singapore-based data centre operator SpaceDC has officially launched a new data centre in the Indonesian capital of Jakarta. The facility, JAK2, is a carrier neutral facility with 1.45MW of IT load capacity and Tier III certification from the Uptime Institute. 
The facility is located in a two storey building 15 kilometres from the city's central business district. The facility is connected to a diverse network of fibre routes connected to several of Indonesia's leading internet service providers. 
In order to increase sustainability, JAK2 is among the first Indonesian data centres to use Selective Catalytic Reduction systems to reduce the carbon footprint of its diesel backup generators. The company uses the same technology at its ID01 campus. Upon launch, SpaceDc reported that JAK2 is now operating at a PUE of 1.3, far below the regional average for electricity consumption.  
JAK2 has been developed in partnership with GIC, a sovereign wealth fund operated by the government of Singapore established in 1981 to oversee the overseas investment of the country's wealth. 
SpaceDC already operates a 24MW hyperscale data centre, JAK1, in the city, which aims to be Indonesia's first LEED platinum rated data center of its kind. 
"With Indonesia having Southeast Asia's largest population, and the region's largest digital economy, it only made sense for us to open our first facility in this market," told in an interview. 
Earlier this year, SpaceDC was responsible for the launch of the first OCP-ready data centre in APAC, a step which the OCP described as demonstrating the growing awareness of creating highly efficient facilities designed for the new wave of open infrastructure deployments.
"As the first OCP Colo Solution Provider in Asia, this certification certainly affirms SpaceDC's mission of being an efficient, reliable and scalable data center platform for businesses looking to expand in the region. By being OCP certified, we've distinguished ourselves as a brand whom our customers can depend on for world-class data center solutions," commented Hawkins at the time.
The Indonesian data centre market is expanding rapidly. A recent predicted that the region's data centre market will grow at a CAGR of 11% between 2019 and 2025. Another noted that "With this growth is the potential for significant energy savings in Indonesian data centers. Presently, many well-known technologies and practices of varying costs that data center operators can deploy to improve their data center energy efficiency are available."