Spotlight: Qscale is bringing green growth to Quebec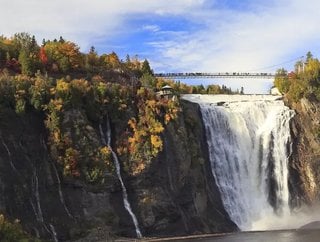 Following $195mn of first phase investment, Qscale is on a mission to sustainably grow Quebec into one of the world's leading markets for data centres.
Spotlight: Qscale is bringing green growth to Quebec 
Quebec-based data centre firm Qscale hit a significant milestone on its journey to disrupt the Canadian data centre market this week. The company, which was founded in 2018, specialises in designing, building, operating, and managing high-density data centres with an emphasis on sustainability. Currently, Qscale is working to bring its first major facility online, and the announcement made on July 13 that the company has recently secured CA$195mn in funding brings it a vital step closer to success. 
The company's first campus was first announced back in June, and hailed as a substantive step forward for high performance computing (HPC), artificial intelligence (AI), and machine learning in the province. 
According to Québécois news outlet LeSoleil, Qscale has reportedly purchased 75,000 square metres of land in Lévis with an option to purchase an additional 36,000 sqm by 2024. The company has said it plans to split the campus across two buildings of five floors, each with a floor area of ​​41, 625 square metres, for a total footprint of almost 86,200 sqm (900,000 sq ft).
In addition to a $60mn investment from Desjardins Capital, as well as $45mn from private Québécois investors, the provincial government has invested $90mn into the campus - partly through direct investment and partly through a $30mn purchase of company shares. The funding will be used to support the first phase of the site which is slated for completion by the end of 2022. Qscale has yet to confirm the capacity of phase one, but notes that the finished campus (which will be rolled out over a total of eight stages on an as-yet unknown schedule) will have access to more than 140 MW of locally generated hydro-electric power. 
It's somewhat rare to see local government investing in data centre projects run by private firms, but the provincial government in Quebec has been enticed on board by a series of innovative green design features that will the Qscale's Lévis facility deliver no only sizable digital infrastructure, but also advance the government's own sustainability and agricultural targets. 
Growing Green in Quebec 
Not only will Qscale's Lévis campus be powered by renewable energy (Quebec has access to one of the best renewable energy mixes in the world, with a 99% renewable grid powered almost exclusively by hydro generation), but the project is also taking an innovative approach to waste heat recovery. 
The company is building multiple large greenhouses on its site which, it claims, will be fed with enough waste heat from the data centre to produce "help to produce 2800 tonnes of small fruit and more than 80,000 tonnes of tomatoes per year," once the project is fully deployed. Qscale's spokesperson added that this aspect of the project was one of the key reasons that the local government agreed to come aboard, noting that "This project could also contribute to filling Quebecers' pantries by providing energy to greenhouses, an industry that the Quebec government wants to develop." 
Martin Bouchard, QScale's president, said that "QScale embodies Quebec's aspirations in terms of the economy, knowledge and sustainable development. It is an innovative integrative carbon-negative project with an eye to the future. It is the work of a lifetime, and I am fortunate that the conditions aligned for this project to become reality."