ST Telemedia pledges carbon neutrality by 2030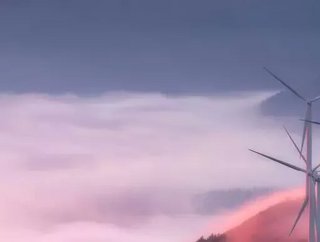 As part of its newly-released ESG plan, ST Telemedia Global Data Centres is shooting for carbon neutrality across its operations by the end of the decad...
Singapore-based data centre operator ST Telemedia Global Data Centres has announced a new environmental, social and governance (ESG) roadmap for the coming decade.
In addition to pledges centred on creating a more inclusive workplace and increasing ethical business practices, ST Telemedia is also committing to making its data centres carbon neutral by 2030. 
"Sustainability has always been a key priority for STT GDC, and the group recognises its responsibility in delivering future-proof data centres that are aligned with society's current and future expectations. Today, we operate across various countries and as a Group, 43% of our electricity consumption is already derived from zero-carbon renewable sources. But we are not resting on our laurels," commented Bruno Lopez, ST Telemedia Global Data Centres' President and Group CEO. 
He added: "Through this ESG strategy, we are formalising our approach and accelerating our commitment to providing responsible digital infrastructure across all our existing data centre platforms, even as we expand to new geographies." 
The announcement puts the company in line with other leading sustainability-focused data centre operators throughout the industry. However, climate neutrality pledges have so far been rare in Singapore and the rest of the Southeast Asian market, where sustainable practice often falls behind markets in the West. 
Going green in the tropics
In contrast to markets with a high level of sustainable data centre initiatives, like the Nordics and Western Europe, the Southeast Asian region faces a preexisting environmental challenge: the temperature. Singapore's climate is characterised by consistently high temperatures (between 25 and 31 degrees celsius is the average temperature in Singapore in March) and humidity. Data centre operators in the Nordics, for example, have the comparative advantage of far lower annual temperature averages. In March, the average temperature in Oslo rarely exceeds 5 degrees celsius. This significantly reduces the power demands for operators looking to cool their facilities. 
At the same time, operators in Western data centre markets (like the Nordics) tend to have access to much more readily available supplies of renewable and green energy. Anders Erlandsson, head of Ericsson's IndustryLab, explained in a recent sustainability-focused discussion with Data Centre Magazine that, "Here in Sweden, for example, you could just buy the standard electricity from the grid and still get a really good mix of green power. Whereas if you live in China or the US, it's a lot more likely that the energy mix you'd get from the grid is actually quite dirty." 
He added: "The starting point of the sustainability journey for enterprises will be extremely different depending on where they are, not to mention the local climate and its impact on the feasibility of things like putting up solar panels." 
Singapore imports a large portion of its energy needs due to land availability, which means buying large amounts of natural gas from Malaysia and Indonesia. While solar power is a viable route the country is exploring in order to up its renewable mix, low average wind speeds, a lack of geothermal sources, and no rivers to support hydroelectric generation have kept the country on the back foot when it comes to finding green ways to keep the lights on. 
How to grow green
At the same time, Singapore is one of the most attractive and mature data centre markets in APAC. In 2014, data centres consumed a staggering 7% of the country's electricity, about 5% higher than the global average. Since then, capacity in the country has skyrocketed, driving even greater demand for a limited, dirty energy supply. As a result, Bloomberg reported that, while the city state only makes up 0.0005% of the world's land, it contributes approximately 0.11% of annual emissions. 
If the SIngaporean data centre industry wants to continue to grow - something that's on hold right now, thanks to a moratorium on new builds put into effect by the government in 2019 (with one exception). 
A large part of companies like ST Telemedia pushing towards more sustainable practice is the growing need for data centre operators to adopt more green operating strategies in the hope of convincing the government to lift its moratorium on construction and allow the industry to resume growth. 
ST Telemedia's pledge will, reportedly, be beaured using intermediate milestones over the next few years that transparently disclose its progress.
"At STT GDC, we are acutely aware of the unique position we occupy as a data centre operator - essential for society, governments and the global technology industry to function and yet part of an industry where resource consumption levels are continuing to grow," said Lopez. 
"As businesses actively move to mitigate climate change, the onus has fallen on businesses like ours to take the lead, maintain the social licence to operate and ensure full alignment with national and international sustainability agendas such as the recently announced Singapore Green Plan 2030."
The plan in question was and, through a series of concrete targets, aims to move the entire country towards achieving the goals set by the UN's 2030 Sustainable Development Agenda and Paris Agreement, with the aim of achieving the country's "long-term net zero emissions aspiration as soon as viable."