STC launches data centres in Riyadh, Jeddah and Al-Madina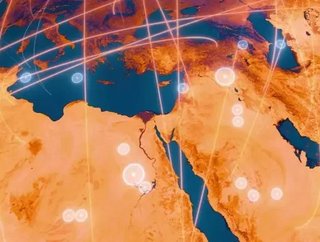 The Saudi Arabian Telecommunications Company has brought three "mega" data centres online in cities throughout the kingdom...
In response to growing demand for digital infrastructure solutions throughout the KIngdom, the Saudi Arabian Telecommunications Company (STC) announced at the end of December that it has launched three new hyperscale data centres in Riyadh, Jeddah and Al-Madina.
The three new facilities represent an investment of more than $266.6mn by the telecom operator. The data centres will be used to host telecommunications equipment and cloud infrastructure for customers operating within the Kingdom. 
The facilities have, according to STC, been built using more than 150 prefabricated modules, and are fully equipped with power, thermal management and IT equipment. 
The first phase, which is now operational, provides 10.8 MW of critical IT whitespace capacity across the three facilities, with the potential to expand to 16.8 MW in its current iteration. 
The second phase of construction is already underway, and will reportedly expand capacity to as much as 40.8 MW, as part of an ongoing strategy by STC to expand its total whitespace capacity in the Kingdom to more than 105 MW in the "short term future," with the addition of four more data centres to its portfolio throughout strategic urban hubs in Saudi Arabia.  
All three data centres have received Tier III certification from the uptime institute, with the Jeddah and Al-Madina data centres already operational, and the Riyadh facility coming online in the past week. 
The announcement comes hot on the heels of STC's massive investment of $500mn in cloud services and an electronic world trade platform. CEO Nasser Al-Nasser said in a statement to the press that, "Yesterday we announced $500mn investment with Ali Baba Cloud and eWTP, and today we announce investing about SAR 1bn in these three data centres.
"The successful completion and transformation of STC's mission critical offering will enable the next step in digital services to be delivered throughout the Kingdom. This first milestone achievement is only the beginning."
Haithem M. Alfaraj, Senior VP of Technology and Operations at STC, added that, the company "has reached a major milestone in providing next generation data centres that will meet the current demands for digital infrastructure, with the flexibility to grow and mature with the digital evolution."