Submer finds new way to store and cool servers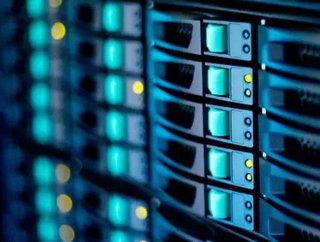 The Spanish company has found a new sustainable way to store and cool servers in order to help save the planet...
Submer has found a very unique way to store and cool servers by dunking them in eco-friendly goo. The goo has been developed by the company's own founders and their new approach is believed to reduce water usage by 99%, energy consumption by 50% and also take up 85% less space. 
Who are Submer?
Submer is a Spanish company who provide and specialise in computing liquid immersion cooling for data centres. The company was founded in 2015 by Pol Valls and his brother-in-law Daniel Pope. Valls was a former engineer and programmer and Pope operated a data centre business that was sold to Telefonica. 
Using liquid to cool servers is becoming increasingly popular within the data centre industry, with companies such as Microsoft also experimenting with their Project Natick in the North Sea. However, Valls stated that Microsoft's project, as interesting as it was, did not solve all the problems of the data centre infrastructures that need addressing. 
For example, computing needs to happen close to applications which require real-time operations, such as smart cars and 5G technology. Therefore, experimenting with servers in the North sea is an innovative solution, however it takes the infrastructure far away from the applications which need it. 
Valls stated, "Hyperscalers and data centres are trying to move infrastructure to the city center to reduce delays in communications. Delays are dependent on the compute and where the user is… low latency applications will require more and more compute close to the city center."
Submer has subsequently raised approximately $12 million in financing from Tim Reynolds, co-founder of Jane Street Capital and a group of investors led by the Swedish investment firm Norrsken VC. Norrsken, founded by one of the co-founders of Klarna, focuses on innovative technologies which aid the UN sustainable development goals of financial inclusion and sustainable development.
Alexander Danielsson, investment manager at Norrsken VC, said that the investment firm believes that Submer's liquid cooling solution represents a strong and compelling solution. He also stated that, "Data centres power human advancement. Their role as a core infrastructure has become more apparent than ever and emerging technologies such as AI and IoT will continue to drive computing needs. However, the environmental footprint of the industry is growing at an alarming rate."