Switch begins multi-megawatt expansion of the Citadel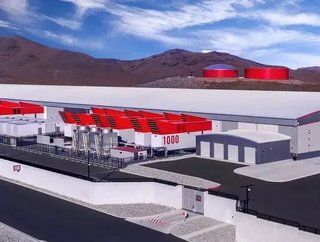 Recent contracts with e-commerce and semiconductor manufacturing firms precede Switch significantly growing the footprint of its Citadel campus...
Switch, an exascale data centre operator based in the US, has announced the signing of a multi-year, multi-million dollar, multi-megawatt (MW) contract with one of its existing clients. 
This is the second major agreement this year, Switch having already completed a renewal and expansion order with a leading semiconductor manufacturer worth approximately $7mn in annual revenue in Q3. 
The latest expansion for Switch's e-commerce client will reportedly add a further 5MW commitment across Switch's Core Campus and Citadel Campus, which is expected to contribute annualized revenue over $11mn. 
In response to these sizable deals, Switch is accelerating its build out of the TAHOE RENO 2 data centre and beginning construction of a third data centre on the campus. The existing hyperscale facility, TAHOE RENO 1, is now more than 80% committed to clients. 
Originally launched in February of 2017, the Citadel campus is one of four exascale facilities that Switch operates across the US, dividing the country into four major latency zones. 
Upon spinning up, the Citadel's TAHOE RENO 1 had a total capacity of 130MW across 1.3mn square feet. At full build out, the campus will have a monumental footprint of more than 7mn square feet, and deliver over 600MW of IT capacity, making it the largest and most advanced data centre campus in the world. 
In accordance with Switch's design philosophy, the additional data centres will be powered using 100% renewable energy, which is largely driven by one of the largest solar power purchase projects in the world. 
"Accelerating development at our Citadel Campus reflects the strong customer demand for our strategically located, differentiated Tier 5 Platinum enterprise class exascale infrastructure," said "This ongoing development means new job creation and economic investment for Nevada's economy."
The ongoing COVID-19 crisis has driven demand for cloud and colocation services over the past year. In its Q3 earnings report, Switch announced that it had managed to maintain positive earnings growth in comparison to pre-pandemic 2019. The company reported total Q3 revenues of $128.8mn, representing a 5% increase year-on-year. 
"Switch's strong third quarter results and bookings performance reflect our unrelenting drive to deliver superior value to customers and our commitment to sustaining profitable growth in 2020 and beyond," said Thomas Morton, President of Switch. "Customer demand remains robust across the four Primes, and the continued expansion from several of our largest customers demonstrates an appreciation for the value proposition delivered by Switch's technology ecosystems."