Telecom Italia develops data centre spin off with Google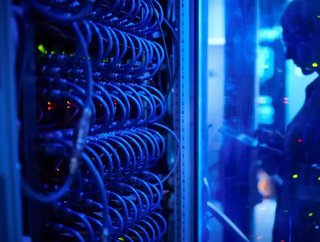 After disappointing Q3 revenues, Telecom Italia is spinning off its data centre business into a new company developed in partnership with Google...
Telecom Italia announced this week that it will spin off its data centre business into a new entity that will launch in 2021. 
The company released its third quarter financial results this week which, according to , revealed a 5% drop in the company's total earnings year over year. While this is an improvement on the 10.1% decrease that Telecom Italia experienced in Q2, the firm is undoubtedly struggling. 
"Few of Europe's telecom giants look as dilapidated as Telecom Italia," wote Iain Morris, international editor for Light Reading, in a . "Every few months, another chunk of the edifice seems to be cordoned off or sold in a debt-reduction exercise." 
Alongside the announcement of its financial results, Telecom Italia's board of directors revealed that they have reached an agreement to spin off the company's data centre business into an as yet unnamed operator set to launch in the first quarter of 2021. 
Telecom Italia currently owns and operates 22 data centres across Italy, as well as its own cloud service business.  
According to a from Telecom Italia, its data centre segment is expected to reach turnovers of around $590mn in 2020, and the new unit is expected to grow by over 20% per year going forward. 
"Thanks to the partnership with Google Cloud in the first nine months of the year major clients were won for the provision of joint services to business clients," said the company in the press statement. 
Telecom Italia has been working on the spin off since , when it announced plans to form a new data centre business in collaboration with Google, as a way to eliminate more than $26bn of debt. 
The original plan reportedly involved Telecom Italia raising around $1.1bn from investors in order to retain a majority stake in the new firm, but with the company's debt rising still higher this year, that may not occur.