Tencent Cloud spins up first Indonesian data centre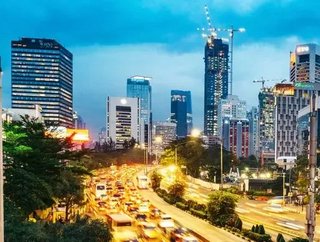 The new data centre in Jakarta is Tencent Cloud's first data centre in the Indonesian market...
Chinese tech giant Tencent - through its cloud computing division, Tencent Cloud - this week that it has launched the company's first data centre in the Indonesian market.
The new internet data centre (IDC) "further emphasises" Tencent Cloud's commitment to the market, which is one of the fastest-growing in APAC. Indonesia's public cloud market is expected to grow at a CAGR of 25% to be worth more than $800mn by 2023. Tencent Cloud's Jakarta IDC will, according to the company, be an instrumental tool in meeting this demand. 
The facility is now operational, and is already home to several key anchor tenants from a variety of industries, including one of Indonesia's digital challenger banks, Bank Neo Commerce; JOOX, a popular music and entertainment streaming platform; and Aestron, a real time communication as a service platform with more than 400mn users in 150 markets. 
Tencent Cloud executives say that the launch represents an early step in the company's "aggressive" growth strategy for the Southeast Asian region. In an interview with the South China Morning Post, Tencent Cloud International's senior vice president, Poshu Yeung, said that "This year we are going to be a lot more aggressive building out our [cloud] infrastructure ," adding that, "I'm not going to disclose the exact number and the timeline, but I can highlight that likely it's going to be another 30% to 50% growth in terms of the number of data centres."
The launch of the new Jakarta data centre brings Tencent Cloud's total global footprint to 27 different regions, with 61 discrete availability zones. 
In a later statement to the press, Yeung said that, "With a population of 270 million, Indonesia is the fourth most populous country in the world and the largest economy in Southeast Asia. Given that its population structure is younger, it has a huge internet demographic dividend and its mobile internet market is quickly developing. We are excited to launch our first Tencent Cloud IDC in Indonesia, aiming to help fully reach the peak of the country's promising cloud computing potential. We are also proud of how the new IDC epitomises our commitment to addressing current and future business needs in Indonesia and Asia, while strengthening our global network."