What's next for green data centre operations?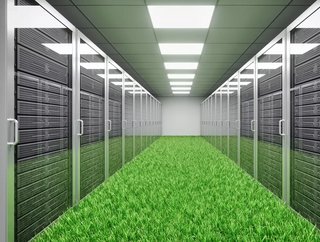 Fabrizio Garrone, representative on the Climate Neutral Data Centre Pact's Board at Aruba talks about prioritising sustainability
Traditionally, the data centre sector was a significant contributor to global carbon emissions, rivalling the airline industry pre-pandemic. However, data centre providers everywhere are becoming much more conscious of their environmental impact. And this is what we see through their involvement in several initiatives, from the Climate Neutral Data Centre Pact to the next convention with the 2021 United Nations Climate Change Conference (COP26) just around the corner. Let's examine the who, the why, and crucially, the how behind the growing momentum towards green data centre operations. 
Holding each other accountable 
Like many other sectors, the data centre industry is doing its part to self-regulate through initiatives like the Climate Neutral Data Centre Pact. The pact's signatories – which include some of the biggest European cloud providers – have publicly committed to ensuring their European data centres are carbon neutral by 2030, in line with findings from the European Commission's 2020 report, 'Shaping Europe's Digital Future'. The signatories also agreed to provide evidence of their efforts by reporting on efficient energy use, purchases of 100% carbon-free energy, water conservation, server repairs, part recycling, and heat reuse. 
Though these voluntary initiatives are no doubt important, they represent just one side of the equation. From Amazon to Aruba, smart data centre operators worldwide are waking up to the fact that prioritising sustainability is not just an ethical choice, but also great for business.
Going green – the smart business choice?
The issue of carbon pricing will likely dominate discussions at COP26 this November. Experts are calling for a wider range of industries to be included in emissions trading schemes – which permit businesses to emit a limited quantity of carbon annually for free. There are also growing calls for emissions caps – the amount of carbon companies can emit before buying further allowances – to be lowered. 
In short, to incentivize environmental sustainability, emitting carbon from fossil fuels will continue to become more expensive for businesses – including data centre providers. As emissions restrictions inevitably tighten, low polluting businesses across all industries will gain market share, as they will be able to offer more attractive pricing. Since a data centre can't be built overnight, many providers are already 'greening' their operations to get ahead and ensure they can remain competitive. 
What's more, in the coming years, data centre providers can expect to see customers and prospects examining their green credentials in increasing detail. As more businesses target net-zero, many are calculating their so-called Scope 3 emissions. These encompass all indirect emissions, including those of external suppliers such as data centre providers. Naturally, in this instance, data centre providers which guarantee a carbon-neutral service will come out on top. 
Prioritising energy efficiency
In most conventional data centres, a large proportion of energy is consumed through the cooling of servers and backups. Up to 40% of electricity usage goes towards sustaining and operating a server below 26 degrees Celsius. It's no surprise then, that many data centre providers are turning to innovative new cooling solutions. 
For instance, Aruba's Global Cloud Data Centre (IT3) campus in Milan is equipped with a geothermal system that uses naturally occurring cold water underground. This system powers all air conditioning for the campus' data rooms, making it extremely energy efficient. For maximum efficiency, the rack cabinets housing the servers are also equipped with an innovative cold air containment system.
In addition to lowering a data centre's carbon footprint, moving to natural cooling is significantly cheaper in the long-term. For instance, using natural cooling technology, Aberdeen University (UK), improved its data centre's power usage effectiveness from 2.6 (ranked inefficient) to 1.15 (ranked highly efficient) and is now saving £100,000 per year. Considering that cooling UK data centres currently costs an estimated £4-7 billion per annum, switching to more efficient cooling systems across the board would bring significant savings. 
As well as natural cooling, data centre providers are increasingly turning to cutting edge technologies to maximise energy efficiency. These include AI-driven Data Centre Infrastructure Management systems (DCIM) and highly effective waste heat recovery and reuse systems.
The rise and rise of self-generation 
Due to technological advances, increased operational experience, longer project lifetimes and cheaper financing, the cost-per-unit of producing renewable energy has fallen precipitously over the past decade. As such, more data centre operators are investing in electricity self-generation projects. 
For instance, Aruba's Global Cloud Data Centre near Milan has 60MW of renewable power production capacity onsite – including photovoltaic panels and a purpose-built hydroelectric plant. However, even in Italy, the sun doesn't shine 100% of the time! So, when enough power can't be generated onsite, additional renewable energy is purchased from European Guarantee of Origin scheme (GO) certified sources. 
In addition, to actively contribute to renewable power production, Aruba also owns a further four hydroelectric plants in the North of Italy. Previously, this feature made it an outlier, but, pleasingly, is now becoming increasingly common across the industry.