Yotta to invest $1.1bn in new hyperscale campus in Bengal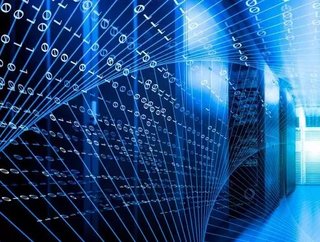 Through its parent organisation, the Hiranandani Group, Yotta is planning a 100 acre, 250MW hyperscale data centre campus in Kolkata, West Bengal...
The Hiranandani Group, one of India's largest real estate investment and development firms, is further doubling down on the success of its data centre subsidiary Yotta. This week, the firm that it would invest Rs 8,500 crore ($1.1bn) into the purchase of 100 acres of land in Kolkata, West Bengal, which it plans to use to develop a new hyperscale data centre campus. 
The proposed campus will reportedly comprise six individual data centre buildings with a combined IT load capacity of 250 MW upon completion. The first phase of the project is expected to come online in 2023. 
The development will also house a state-of-the-art logistics park in order to further support the group's operations. This element of the project is reportedly being developed as part of a joint venture between Hiranandani and US investment management company, the Blackstone Group. The joint venture is operating under the name Greenbase and is expected to spend around $200mn on developing the park, bringing the whole project's projected cost to around $1.3bn. 
When asked about the site selection for Yotta's latest hyperscale campus and the Greenbase logistics park, Hiranandani Group CEO, Darshan Hiranandani, said that, "West Bengal is the gateway to the East. It is an ideal hub for logistics and industrial development with excellent road, rail and riverine connectivity." 
He added, "By setting up a data center park in Kolkata, we will not only serve the customers of the state but the entire eastern region including neighboring countries."
Yotta is in India over the coming years. The Hiranandani group only launched its data centre subsidiary in 2019, but the company has already positioned itself as the largest hyperscaler in the country. 
By the end of 2021, the group will have invested around Rs 15,000 crore ($1.65bn) across its projects in Navi Mumbai, Delhi, and Chennai. 
Yotta's NM1 hyperscale data centre in Panvel, which has a capacity of 50 MW spread across 7,200 racks, is India's largest data centre housed in a single building. The company operates 11 data centres across India, and has a combined capacity currently in operation of 500 MW. 
When discussing the company's massive investment into the indian data centre market, Yotta CEO Sunil Gupta explained that the company is confident that the country is on track to become a leading global player and the massive supply that Yotta is creating will very soon be met with equally massive demand. 
"There are two factors that led to the growth of data centers in India: Massive data explosion within India and the rapid adoption of cloud computing," he said in a recent interview. "Our first datacenter Yotta NM1 was launched and has a capacity of 7,200 racks. It is almost 50 per cent bigger than the largest existing data centre in India and in fact it is Asia's largest and world's second-largest Uptime Institute Tier 4 certified data centre." He added that, in addition to its Kolkata project, the company is exploring building new campuses in Bangalore, Gujrat and Hyderabad.