Digital Realty expands private connection to Google Cloud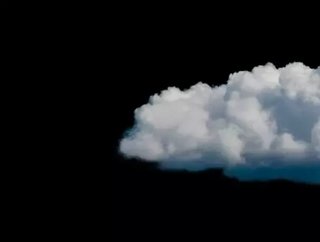 Digital Realty has added new Google Cloud on-ramps in Atlanta, Los Angeles, Düsseldorf, Frankfurt and Vienna...
On Tuesday, data centre operator the expansion of its secure private access services to Google Cloud in five key metro areas around the world.
The five new on-ramps will provide ultra-low latency, high speed connections between Google Cloud and Digital Realty's own campuses, including its sites in Atlanta and Los Angeles. Additionally, two more on-ramps in Düsseldorf and Vienna have also come online. The final new connection is located in Frankfurt, and adds to Digital Realty's preexisting Google Cloud connectivity in the metro. 
"Today's enterprises require more flexibility, scalability and agility to meet the growing demands placed on IT infrastructure and to overcome the barriers posed by data gravity," said , SVP, Platform, Growth and Marketing at Digital Realty.  
"Direct connectivity to Google Cloud helps customers bring their applications, compute, and analytics closer to their data, enabling performance, latency and proximity benefits for hybrid IT deployments. Today's announcement supports Digital Realty's overall vision of interconnecting global communities of customers around their most strategic asset: data." 
The new on-ramps bring the number of available direct connections between Digital Realty's portfolio and Google Cloud to 12, including New York, Atlanta, Los Angeles, Düsseldorf, Frankfurt (where there are now two), Madrid, Marseille, Paris, Stockholm, Vienna and Zürich. 
hosting is increasingly becoming the agile cloud hosting solution of choice, with Spotify, HSBC, Ubisoft, Coca Cola, Feedly and Domino's among the leading brands utilising the service to support functionality. While a little more sparse in terms of functionality, Google Cloud makes for a truly lightweight, scalable option - in terms of user experience and OpEx - compared to the services offered by competitors like AWS and Oracle. 
Direct connections to cloud hosting sites are becoming increasingly important as enterprises move bigger and bigger workloads into the cloud. These connections provide faster speeds, lower latency, higher reliability and more stringent security. In addition to time saved and an improved user experience, direct connections to cloud services help to combat the issues created by managing increasingly sizable data sets in the cloud itself. 
Bishop added: "Today's evolving digital businesses demand scalability and resiliency to drive their business goals forward, and cloud proximity is key to helping them overcome challenges inhibiting growth. By extending access to Google Cloud on PlatformDIGITAL, we're helping customers transform their architectures and deploy their applications, compute and analytics in close proximity to enterprise data in the Google Cloud." 
Manvinder Singh, Director of Partnerships at Google Cloud also commented: "Organisations of all sizes are increasingly looking to the cloud to run key applications, or even to transform aspects of their businesses. Connectivity services like those offered by Digital Realty can help businesses get up and running in the cloud more quickly and efficiently. We're excited that they will expand availability of their services in key markets."