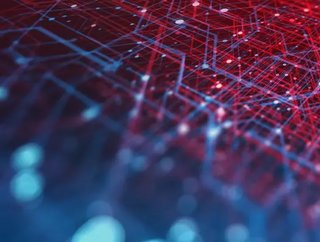 Just like every strategic partnership, choosing the right solution provider for your DRaaS can be the difference between survival and disaster.
Choosing the right strategic partner to support your Disaster Recovery (DR) needs is much like choosing the right strategic partner for any new technology transformation, implementation or major project. For any organisations - particularly in the financial sector where the regulatory landscape is especially complex - looking to find a Disaster Recovery as a Service (DRaaS) partner, there are a few key criteria a potential partner needs to fulfil. 
Understanding those criteria, however, requires you to not only have a deep, clear understanding of your prospective partner, but also your own organisation. It's not a simple process, but the benefits can massively outweigh the costs. 
According to a new report by Creative ITC, entitled How Disaster Recovery as-a-Service helps financial services firms stay on the front foot, there are a number of " key considerations when selecting a managed service provider and DRaaS solution." Financial institutions in particular should opt for partners that "understand industry-specific challenges", as successfully finding a partner that can deliver effective DRaaS services in the financial sector can be an invaluable asset for firms looking to leverage cloud based DR in order to achieve levels of geographical diversity and business continuity "necessary to give your business peace of mind and maintain your clients' trust." 
First, according to Creative ITC, you need to ask: "Can they demonstrate a strong background in data protection and technical expertise in your specific infrastructure?" And: "Do they have proven experience of the financial services industry and deep understanding of your workload and regulatory requirements?" 
Data protection and regulatory compliance are foundational elements of a successful financial institution's IT stack. At the same time, no two financial institutions are the same, with many operating across a spectrum between legacy on-prem infrastructure, hybrid and fully public cloud. With the security of the data being backed up as part of your DR program being of the utmost importance, finding a partner that understands not only the importance of security, but also how to deliver a secure and compliant service within your organisation's regulatory framework is essential. 
Next, ask: "Due to the importance of RPO on data loss, can they provide acceptable and achievable RPO on a per-application basis?" And: "How quickly can they guarantee to get your users back online following an outage?"  
From an internal and external perspective, your partner needs to be able to guarantee (and demonstrate, perhaps with a PoC) a certain amount of speed back to business as usual. Look at the DR plan you have in place now, and the time it takes to get back online following an outage. A cloud-based DRaaS solution should, at the very least, be able to beat your current time. 
Lastly, ask: "Do they have a Plan B, such as providing a temporary VDI workaround?" 
Even backup plans fail sometimes. A DRaaS partner should be able to demonstrate their own DR plan within their own organisation, hopefully creating a level of redundancy that dramatically reduces the likelihood that they will be unable to support your needs in the event of a crisis.