80% of businesses fast-track digital transformation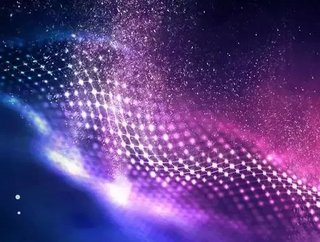 Companies are going digital in unprecedented numbers, says a new study from Dell Technologies...
A massive 80% of businesses in 18 countries have fast-tracked their digital transformation plans as a result of COVID-19.
The figures, which were released from a survey conducted by , reveal the logged behaviours of a cross-section of 4,300 businesses globally. 
Dell's Digital Transformation Index report is the first global examination that measures business behaviour following the recent pandemic. Switching to advanced technical solutions to enhance business performance, flexibility, and agility, has been seen as a driver for recovery by the majority of businesses, 80% of whom, sped up their digital transformation programmes. 
A further 79% of organisations are re-inventing their business model to cope with the uncertainty and changes reaped by the resulting economic downturn and altered commercial climate.
The report also shows that Digital Leaders (organisations that have a mature, digital infrastructure) have risen in number by 6%. The number of Digital Adopters (companies at a transitional but functional digital stage) rose from 23% in 2018 to 39% in 2020, and Digital Laggards (businesses that don't use digital solutions) have dropped by 6%. 
The use of emerging technologies is also popular, with, 82% of respondents envisioning and increased usage of XR (Extended Reality) for training purposes, while 85% believe Artificial Intelligence and data models will predict potential crisis. A further 78% said Blockchain will create a "fairer" economic playing field.
According to Dell's data, the biggest challenges organisations have faced in the restructuring process, are logged as data privacy and cybersecurity problems, inadequate resources, and difficulties in extracting insights from data. 
Echoing Dell's findings, another looked at the speed in which companies have adopted digital transformations. It concluded that swift changes in infrastructure were a far more efficient way to handle the crisis than a more methodical approach, stating, "In discussing the COVID-19 pandemic with senior executives, a recurring theme has been how quickly and severely it has affected organisations, forcing them to respond with extraordinary speed and vigour. "Slow, but steady" doesn't work, given the dynamics of a pandemic. By contrast, prior waves of digital transformation have included more opportunities for experimentation built around scalable, but carefully planned, pilots."
Dell's report also shows that pre-pandemic, businesses focused on investments in foundational technologies, rather than emerging technologies. However, now most organisations recognise the importance of an agile and scalable architecture that has in-built contingency strategies. 
However, problems that seemed less important four years ago have now become imperative. For example, in 2016, Dell's annual study shows that data privacy and cyber protection, which was the fifth most crucial element for companies, is now the number one concern.
Lack of budget and resources to implement the necessary changes is the second biggest challenge, followed by useful forecasting from insights extracted by current data.
Remarking on the findings, , Dell Technologies said, "We've been given a glimpse of the future, and the organisations that are accelerating their digital transformation now will be poised for success in the Data Era that is unfolding before our eyes."