Atos launches Nimbix Supercomputing Suite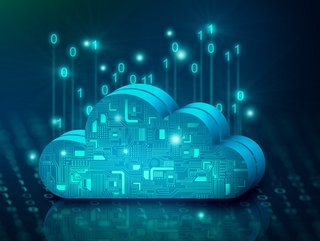 Global digital transformation company Atos has announced a new supercomputer suite called Nimbix
French international technology company Atos was founded in 1997 through a merger with two French companies, later combining with the Dutch-based company Origin B.V. in 2000 to become Atos Origin.
The company is managed by CEO Rodolphe Belmer, who was appointed to the role in January this year. He was previously the CEO of Eutelsat, a role which he held for six years after a 14-year stint at Canal Plus, a major television company based in Paris.
Atos launches Nimbix Supercomputing Suite
The company most recently announced the launch of its Nimbix Supercomputing Suite, a set of flexible and secure high-performance computing (HPC) solutions available in an as-a-service model.The suite includes two new offerings including industry-first federated supercomputing-as-a-service and dedicated bare metal services, providing customers with added agility for their compute-intensive workloads and expanded consumption models.
Addison Snell, CEO, Intersect360, said: "This is an exciting announcement, bringing the breadth of Nimbix service offerings to the full range of Atos solutions. Cloud continues to grow across all of enterprise computing, but especially in HPC and AI, the primary goal is still reaching new insights.
"The range of Nimbix Supercomputing Suite allows organisations to choose the type of cloud-immersed deployment that makes the most sense, depending on the workflow, whether it's utility computing on-demand, federating workloads across multiple clouds, or simply converting on-premises systems to cloud models of accounting and operations. This is a trend we've definitely got our eyes on going forward, and Atos' complete range of services should get a lot of attention."
Emmanuel Le Roux, Group SVP, Head of HPC AI & Quantum, Atos, added: "With the launch of Atos' Nimbix Supercomputing Suite, we continue to firmly reinforce our global leadership in high performance computing, taking on the performance and cost-effective advantages enterprises are seeking for their data-driven environments.
"Also, thanks to our longstanding expertise in multi-, hybrid cloud built into our newly launched offerings, customers can integrate their HPC workflows in the most comprehensive as-a-Service portfolio in the industry; including seamless integration with any hyperscale CSPs," he said.
Industry analysts have predicted that HPC in cloud computing will continue to grow at double-digit rates through 2025. With the launch of Nimbix Supercomputing Suite, Atos provides customers around the world with one of the broadest HPC and supercomputing portfolios, from hardware to bare metal-as-a-service to the democratisation of advanced computing in the cloud and across public and private data centres.
The new suite offers the industry's first federated supercomputing-as-a-service, Nimbix Federated, along with managed services to enable collaborative scientific computing. For the first time, both public and private infrastructure operators will be able to leverage each other's resources. This Federated as-a-service offer provides a unified service console to manage all compute zones and regions in a public or private supercomputing ecosystem, the company said in a statement.