Investors bet $170mn on Broadcom challenger Innovium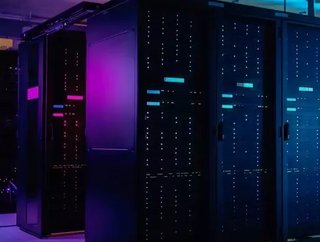 Data networking chip maker Innovium just reached unicorn status, as investors bet on it to carve up Broadcom's kingdom...
The global data centre industry is bracing for a sea change. As the exponential growth of IoT and 5G generate a tsunami-sized wall of additional data, venture capitalists in Silicon valley are betting big on the imminent expansion of the data centre chip market. 
In , , explained that the data centre industry is preparing to handle an industry-wide upgrade from 100-Gb fiber optic connections to 400Gb. 
Based in San Jose, California, is leading a new breed of data centre hardware designers hoping to capitalise on the data boom. The company provides high performance, innovative switching silicon solutions for hyperscale, cloud and edge data centre facilities. 
On Tuesday, the company announced that it had secured an additional $170mn in equity funding, comprised of investments by Premji Invest, DFJ Growth, funds and accounts managed by BlackRock, and multiple strategic investors, along with existing investors including Greylock, Capricorn, WRVI, Qualcomm Ventures, Redline, S-Cubed Capital and DAG.
According to a company , this makes Innovium the first network silicon company to achieve unicorn status, as its valuation soared past the $1bn mark. 
"Developing highly robust switch silicon from the ground up and powering mission-critical networks at the world's largest data center customers with a first product line is truly remarkable. The team at Innovium has successfully executed on their vision to provide breakthrough solutions with TERALYNX products," said Sandesh Patnam, Partner at DFJ Growth. "We are excited to invest in Innovium as they continue to make strong progress in customer deployments and expand in a large, high-growth market."
The investment represents an informed bet by these high-profile investors that the market is right - and Innovium has the right stuff - to take on Broadcom. Headquartered just a few miles away from its challenger, Broadcom is a $170bn company that has the market making chips that power networking switches made by companies like Arista Networks and Cisco. 
Now, Innovium is coming for a piece of that pie. "We have established ourselves as the only compelling silicon diversity option," said Sanyal.  
, commented in a press release that, "We are delighted at the strong adoption at leading OEM, Cloud and ODM customers ... which resulted in over 20% market share for 50G SerDes switch silicon in our first year of shipments. This additional funding, achieved despite ongoing macroeconomic uncertainty, validates our vision, execution and momentum in a multi-billion secular high-growth market."