Edge data centre market predicted to reach $19.1bn by 2026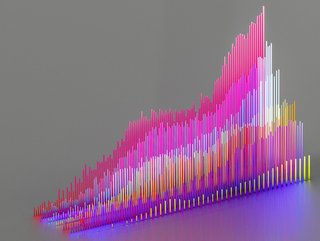 Reports have revealed that the edge data centre market is set to achieve a 21.4% CAGR, driven by global business digitalisation and the growth of 5G
According to a new report by MarketsandMarkets, the edge data centre market is expected to grow by 165% in just six years.
From its 2021 value of $7.2 billion in 2021, the edge data centre market is set to achieve a CAGR of 21.4%, to reach a value of $19.1 billion by 2026.
The report also named the companies with the largest share of the global edge data centre market as Cisco, HPE, Huawei, IBM , Dell Technologies, Nokia, Litmus Automation, AWS, Foghorn, Microsoft, VMWare, SixSq, EdgeIQ, Saguna, and Vapour IO.
Interestingly, despite the fact that the overwhelming majority of these companies are American (11 out of 15) it is the APAC region that is set to experience the fastest growth rate.
What factors are driving edge data centre growth?
The solutions that edge data centres provide are becoming increasingly sought after, due to the rapid pace of digital transformation.
This market growth is largely thanks to the increasing adoption of 5G, remote working and global expansion strategies.
For instance, Edge Centres recently announced that it secured $5.7mn in its latest seed funding round, and that this sum will be used to drive its rapid expansion plan. And so, over the next 24 months, Edge Centres plans to launch 22 new global locations.
According to the report, the edge data centre market in the APAC region is predicted to experience the fastest growth rate in the forecast period.
The main players in the region include the investors of AWS, Google and Microsoft, and the data centre providers of Huawei, Telstra, Vodafone, Optus, China Telecom, Vodafone, and NTT Docomo, who are themselves helping to fuel this market growth.