Provider launches new high bandwidth opportunities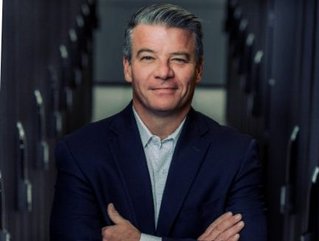 Chris Downie, CEO of Flexential
Flexential continues its investment in national FlexAnywhere™ platform with path to 40Gbps to meet the rigorous demands of application performance
A leading provider of colocation, cloud and connectivity, has announced today a new enhancement to its portfolio of interconnection solutions with the availability of a new 40Gbps IP Bandwidth offering.
Flexential's new capability helps customers easily meet the rigorous demands of application performance, scale and low latency without having to purchase any new hardware and is now available to all existing and new customers across Flexential's FlexAnywhere™ Platform of 39 data centres nationally.
Flexential customers, such as leading global provider of enterprise medical imaging solutions Intelerad, are already seeing the benefits of the new IP Bandwidth capability - downtime is not an option for Intelerad as it supports more than 2,500 healthcare organisations worldwide.
Organic sales growth and the acquisition of seven companies in less than three years intensified Intelerad's IT needs. This required it to expand its existing Flexential colocation presences in Atlanta, Nashville and Denver and introduce new facilities near its newly acquired customers to limit latency. They achieved rapid, high-availability connectivity through Flexential's FlexAnywhere™ Blueprint for "Improving Network Performance and Interconnection".
'We are continually growing'
"The FlexAnywhere™ platform provides the foundation for customers to build, develop and deploy their hybrid IT solutions at Flexential," Chris Downie, Flexential's CEO explains. "We are continually growing and enhancing our interconnection portfolio to meet their demands for agility and ability to scale.
"We believe interconnection is a vital component of our customers' success, and we are building our capabilities to make it easy for customers to achieve higher speeds and accelerate their digital transformation initiatives."
The IP Bandwidth enhancement also offers comprehensive Distributed Denial of Service capabilities to protect customers' network infrastructure from the growing trends of attacks on direct internet connections. The Flexential solution monitors customer connections 24/7 for threats and automatically redirects attacks by scrubbing and discarding malicious packets while returning only clean traffic.
Intelerad also leverages the recently launched Flexential Interconnection Mesh solution which provides powerful connectivity to streamline data centre interconnection, allowing companies to create an any-to-any connection to give their network backbone a cloud-like feel. Customers can also easily expand to new sites by simply adding ports to gain an instant connection to the rest of the mesh.
Back at the end of 2021, Flexential made Data Centre's 10 data centre colocation companies list and last May was connecting customers in Africa through Angola Cables' MONET cable system through its Fort Lauderdale data centre.