MWC News: Iceotope accelerates sustainable Open RAN adoption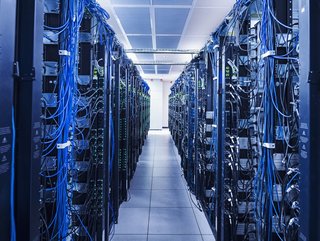 Iceotope announces its collaboration with Hewlett Packard Enterprise, Intel and nVent
At MWC, Iceotope announces its collaboration with Hewlett Packard Enterprise, Intel and nVent, to accelerate the adoption of sustainable Open RAN solution
The enterprise-grade open standards-based solution is currently being demonstrated with HPE, Intel, and nVent at Mobile World Congress 2023.
Iceotope's Ku:l Extreme data centre cooling solution
Iceotope has announced the availability of its new, highly efficient Open RAN solution, designed to support far edge data centre computing.
Ku:l Extreme is a fully integrated, standardised solution that offers greater sustainability, energy efficiency and serviceability.
The enterprise-grade open standards-based solution with Intel Xeon Scalable processors will be available for demonstration at Mobile World Congress 2023 on HPE's booth, 3N10.
Ku:l Extreme is the product of a close collaboration between Iceotope, Hewlett Packard Enterprise (HPE), Intel, and nVent, precisely designed to significantly reduce energy consumption and deliver a sustainable solution across distributed workloads.
HPE ProLiant Gen11 servers will be powered by 4th Gen Intel Xeon Scalable processors. These processors will support up to twice the capacity without increasing power consumption, compared to 3rd Gen Intel Xeon processors. As a result, this technology will prove an invaluable aid to customers working towards their critical performance, scaling, and energy efficiency requirements.
What's more, the modular design of Ku:l Extreme is highly configurable to enable rapid scalability across all types of deployments.
The solution supports both high-performance liquid and air-cooled devices while optimising serviceability and simplifying maintenance across the data centre estate.
"It's an honour for us to partner with nVent and work with world-leading technology manufacturers, Intel and HPE. I'm delighted to announce the important outcome of this collaboration – Ku:l Extreme, a class-leading, integrated solution enabling the most demanding workloads to be scalably, efficiently and sustainably operated at the extreme edge," commented David Craig, CEO of Iceotope.
"The growing importance of Open RAN is clear to see. Operators are looking for ways to meet the demands for low latency, high scalability data processing in remote locations, whilst also reducing the power consumption across RAN sites. Our latest collaboration with Iceotope Technologies addresses these requirements by integrating Iceotope's Ku:l Extreme chassis with high-performing HPE ProLiant DL110 Telco servers that are workload optimised for RAN," added Phil Cutrone, SVP and GM, Service Providers, OEM and Telco, HPE.
"The combined solution enables customers to deliver performance, scaling and energy efficiency improvements, as well as extending server lifecycles and reducing maintenance costs."
"Ecosystem collaboration is key to accelerate the shift to a virtualised Open RAN. The Ku:l Extreme from Iceotope is another great example of the ecosystem coming together to deliver innovative solutions that can be deployed at scale and can be an additional tool that can help service providers as they work to achieve their sustainability goals," said Cristina Rodriguez, VP and GM of Wireless Access Networks Division, Intel.
"The collaboration between Iceotope and nVent has quickly delivered innovative modular solutions for data centres, edge and now for sustainable Open Ran adaption," said Anthony Palmer, nVent Global Business Development Manager. "We are thrilled to work alongside Iceotope, HPE and Intel, to create Ku:l Extreme, helping to support Edge computing across the telco industry. By using nVent's flexible and modular portfolio of racks and enclosures and Iceotope's class-leading Precision Liquid Cooling technology, our latest innovation provides a scalable solution for remote environments."