Navigating and addressing the data centre e-waste crisis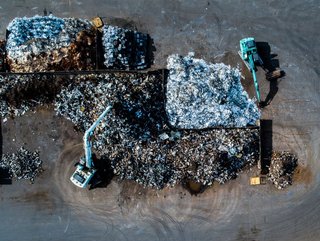 As the e-waste crisis continues to threaten the future of the industry, we assess the sustainable waste management strategies that data centres can adopt
The world's e-waste crisis is a glaring example of the repercussions of our technological innovations. As we celebrate how far the sector has come, we must also acknowledge the darker side of our progress.
In fact, the burgeoning e-waste problem is an issue far greater than many of us realise.
What's more, this situation is completely at odds with the global shortage of microchips and other key materials, which threaten to halt the sector's expansion plans in the very near future.
Addressing the world's e-waste is of paramount importance to everyone involved in the sector, if we want to ensure that we improve sustainability standards, address materials shortages and future-proof the sector.
What is the current state of the world's e-waste problem?
According to UNU reports, 53.6Mt of e-waste (an average of 7.3 kg per capita) was generated globally in 2019. This figure represents a 21% rise in just five years. Projections show this volume is set to reach 74.7Mt by 2030, meaning that global e-waste will almost double in less than two decades.
Furthermore, current estimates suggest that less than 20% of the world's discarded electrical items actually end up being properly recycled.
This means that the issue extends beyond that of the sheer volume of waste that this will add to the world's landfills. Due to the presence of lead and other toxic materials, e-waste currently makes up around 70% of the world's surface-level toxic pollution, too. As these devices degrade, their hazardous components are exposed and allowed to seep into other areas.
Despite the obviously pressing nature of this issue, governments have been surprisingly slow to act.
America, in particular – which dominates the world's data centre sector with more than five times the number of data centres as the second largest market – has exceptionally limited e-waste regulations in place.
In fact, only around half of American states currently regulate companies' e-waste, and there are also no federal laws in place to manage the lifecycle of electronic equipment.
What e-waste are data centres responsible for?
The most common sources of e-waste created by data centres include racks, computing equipment, monitors, circuits and any other electrical components within the infrastructure.
Accelerating the pace of the problem is the fact that this equipment isn't just disposed of when it's out of action. No – due to the exceptional pace of innovation in the sector, many data centres dispose of working equipment simply because it is out of date and, therefore, deemed obsolete.
But this is not an approach that can continue.
"For colocation providers, this focus on sustainability means customers will want more insight into what is happening in their space," advises Kevin Brown, the Senior Vice President for EcoStruxure Solutions in the Secure Power Division at Schneider Electric.
"And they will want to dive into more granular levels of data to understand their energy consumption and carbon footprint. We believe it will no longer be enough for a colocation provider to provide an SLA – their customers will demand insight and proof that the colo provider has the systems and tools in place to meet that SLA."
E-waste management strategies, and a sustainable approach to hardware lifestyle thinking
Although it's easy to paint a very bleak picture, implementing e-waste solutions can be done efficiently, at low cost, and highly effectively.
Data centres – if the infrastructure is carefully maintained and a sustainable approach to lifecycle thinking is adopted – can actually be designed to make minimal e-waste contributions.
This approach to equipment lifecycles will need to be considered in the deployment of all their hardware, spanning everything from its initial design and usage to the re-use and eventual recycling of the equipment.
"This is the DCIM 3.0 challenge: to make the hybrid IT environment resilient, secure, and sustainable," says Brown.
The so-called 'waste hierarchy' for e-waste management is as follows: reduce, reuse, recycle. This is the series of best-approaches that you can take to limit the environmental impact of your e-waste, in order.
So, firstly, reduce the amount of new equipment that you purchase.
You can extend the lifespan of equipment by implementing a regular maintenance schedule and adopting other proactive care measures.
For example, using new technologies to more effectively monitor the efficiency of the cooling solutions will reduce the risk of quality equipment being discarded before its time.
The development of smart thermostats, for instance, use the IoT and in-built sensors to balance temperature maintenance with energy efficiency.
Then, in terms of reusing, deploy a material recovery strategy for remanufacturing your equipment.
"Data centre operators can also reuse their equipment through sustainable lifecycle planning. According to SuperMicro's 2021 Data Centers & The Environment study, only 28% of companies globally reuse or repurpose their IT hardware internally, but the method is growing in popularity, with companies like Microsoft or Google implementing circular models for their servers," states Marcin Bala, CEO of Salumanus.
For example, life cycles can be extended by repurposing older hardware into back-up equipment, rather than having them run 24/7.
Equally, for custom services, plans for future re-use can actually be incorporated into the design of new equipment. If you partner with an IT asset disposition (ITAD) operator, and use their guidance when designing the equipment, you can maximise the re-usability of its constituent parts. And, for parts that cannot directly be reused, they can still be optimised for repair and resale.
Studies show that the carbon contribution for an average 1MW data centre includes 33,000lbs of emissions from its plastic, 73,000lbs from aluminium and 377,000lbs from steel. As such, re-using materials – either as whole units or its separate parts – as much as possible is the best way to minimise energy emissions.
If the parts cannot be reused, equipment should still be designed so that it only uses recyclable equipment. Reusing is the best-case-scenario, but the emissions created by recycling materials is just a fraction of that caused by manufacturing using virgin materials.
What e-waste management solutions currently exist?
One highly effective way to improve your internal e-waste recycling programmes is to choose a specialist partner waste disposal company.
"After wiping all data from the equipment, data centre operators should partner with waste management companies that operate a 'zero waste to landfill' policy. This means all IT equipment will be processed and recycled accordingly," Bala recommends.
It is imperative that you choose a waste management company that offers a local service. Wherever possible, avoid partnering with a company that ships waste overseas, as this not only generates high levels of emissions, but it can also lead to the materials being dumped.
So, ask your potential contractors for certifications and proof of their recycling processes, and then discuss the waste-reduction initiatives they can devise with you.
Then, when you do have to replace your equipment, prioritise sustainable replacements. For example, one solution that is being increasingly deployed in the industry is the strategic consolidation of storage systems, to simplify data centre sites.
"One way to reduce the amount of power consumed is to dramatically simplify the data centre by consolidating the number of storage arrays in operation," advises Gareth Beanland, UK&I Country Manager at Infinidat.
"Thanks to advancements in enterprise software-defined storage technology, there is no longer any need for 25 or 50 different older arrays, each running one application or workload, when all of those applications and workloads can fit on just one or two modern enterprise storage platforms."
This will not only massively reduce the amount of equipment required, but it also enables data centres to reduce their power consumption and cooling expenditure, minimise manpower requirements, and utilise space more effectively.