NTT invests US$90mn to build largest data centre in Thailand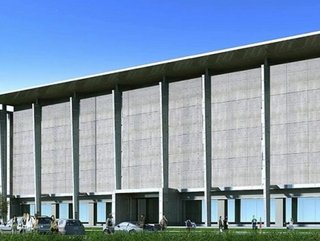 The new data centre will reside on a site adjacent to NTT's Bangkok 2 site. Pic: NTT
The new Bangkok 3 Data Center (BKK3) will start operations in the second half of 2024 and will provide a maximum IT capacity of 12MW
Leading IT infrastructure and services company NTT Ltd has announced an investment of US$90m for the development of its newest and largest data centre in Thailand.
The new Bangkok 3 Data Center (BKK3) will start operations in the second half of 2024 and will provide a maximum IT capacity of 12MW across approximately 4,000 m² of IT space when fully built out.
Located 57km from Bangkok Central at the Eastern Economic Corridor's Amata City Chonburi industrial estate, the new infrastructure will cater to both hyperscalers and enterprises, providing them with flexible and scalable IT infrastructure, optimum power efficiency and cost-effectiveness to support high densities of up to 30kW per rack.
New data centre to support the growth of Thailand's digital economy
"The economic activity based on the digital infrastructure available in South Asia is changing rapidly," comments Takeshi Kimura, Managing Director for NTT Global Data Centers Holding Asia Pte. Ltd. "High-quality digital infrastructure is required to support the accelerating digital needs of enterprises. Following the Jakarta 3 Data Center (JKT3) in Indonesia, completed in April 2022, and the Cyberjaya 6Data Center (CBJ6) in Malaysia, scheduled for completion around the middle of 2023, we are pleased to announce plans to offer BKK3 services around the second half of 2024 on a site adjacent to Bangkok 2 Data Center (BKK2).
"We plan to expand further in this area to create a critical infrastructure platform that supports the growth of Thailand's digital economy, including the surge in electronic transactions and data consumption."
The new data centre is being constructed in line with NTT Group's vision of Green Innovation toward 2040. The framework will help NTT towards achieving net zero emissions across its operations by 2030 and its value chain by 2040 – in lockstep with Thailand's own commitment to achieving net-zero emissions by 2050.

Sutas Kongdumrongkiat, CEO for NTT Ltd. in Thailand, also responsible for its operations in Cambodia, Myanmar and Laos, said: "Asia Pacific is a key growth region for NTT, and, as Thailand makes progress with digital transformation, the need for infrastructure to handle high volume real-time data transmission becomes increasingly important. We are thrilled to kickstart the construction of BKK3 and be at the forefront of the nation's digitalization ambitions."
"The demand for data storage and managed hosting services is expected to grow dramatically across Thailand. BKK3 will accommodate the needs of clients, particularly cloud service providers and the financial industry, which require flexible facility designs to help them achieve their business objectives", said Suthipat Lueprasert, CEO for NTT Global Data Centers (Thailand) Limited.
"In tandem with the existing BKK2, we are continuing smart operations, scheduling and technology to improve power usage efficiency to be as low as 1.4. We continue to adopt green energy into our data centres and keep sustainability in our core planning. NTT Ltd. will continue to play a key role in providing high-speed data capacity to support Thailand's digital ecosystems."