STACK Infrastructure closes $250mn financing deal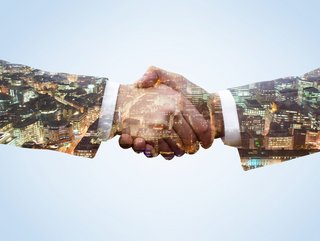 STACK Infrastructure closes $250mn financing deal
STACK Infrastructure has announced the closing of a $250mn structured debt financing deal, bringing its total raise to $2.1bn in notes
This latest announcement means that, cumulatively, STACK Infrastructure has raised a total of $2.1bn in notes.
These have been rated "A-" by Standard & Poor's, via its master trust programme.
The details of STACK's latest structured debt financing deal
STACK Infrastructure has announced the issuance of $250mn in securitised notes, priced at a fixed rate coupon of 5.900%.
"STACK has again proven itself a highly desirable partner and continues to leverage investor confidence to raise capital in a rapidly evolving interest rate environment," commented Heather Paduck, Chief Financial Officer of STACK Americas.
"This successful transaction affirms our position as an industry leader with a consistently proven growth strategy and shows our commitment to providing capacity to our clients when demand is at its highest."
According to a press release published by STACK, announcing the deal, the company stated that the increase in demand for digital infrastructure, coupled with the company's expertise in site selection, capacity planning, construction expertise and best-in-class supply chain management, are the key factors driving STACK's continued growth.
As it stands, STACK's portfolio comprises more than 1GW of built and under-development capacity, as well as 2+GW of future development capacity planned across the Americas, Asia Pacific and EMEA. The company also has more than 4 million square feet currently under development.
These include STACK's recent announcement of the expansion of its Northern Virginia campus to 250MW, the groundbreaking of another 100MW campus in NoVA's Prince William County, the expansion of its 200MW flagship Portland campus, and a 80MW hyperscale data centre campus in Frankfurt, amongst others.