Top 10 cloud & SaaS data centre solutions providers in 2023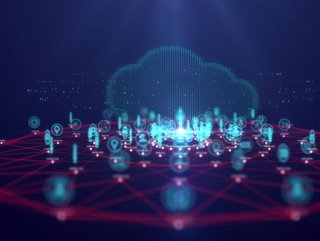 We explore the leading cloud & SaaS solutions providers driving digital transformation in the global data centre industry
According to the Equinix 2022 Global Tech Trends Survey, 47% of global technology companies plan to use the cloud to facilitate their global expansion plans.
What's more, 71% of global IT leaders said they plan to move more business functions to the cloud, while 50% plan to move more of their business-critical applications to the cloud, and almost half (49%) intend to move security functions to the cloud.
Across the world, more and more data centres are depending on cloud and SaaS providers to develop more streamlined, secure, efficient and future-proof operations.
And below, we've outlined the top 10 cloud and SaaS solutions providers that are leading the charge in 2023.
10 Workday
Workday is a cloud-based enterprise resource planning system, supporting the operations of some of the world's largest companies, including the likes of AstraZeneca and Cushman & Wakefield.
9 ServiceNow
ServiceNow is a cloud-based platform, providing data centres with IT service management, IT operations management, and IT business management solutions.
The provider has a global team of over 20,000 employees, and offers pioneering remote working solutions to companies across the world.
8 Verizon Cloud
Verizon launched its enterprise solution in 2012. The provider offers cloud computing, networking, and advanced communications services, just to name a few.
The telecoms giant currently sits in the 23rd spot in the iconic Fortune 500, and is one of the world's leading providers of technology, communications, information and entertainment products.
7 Rackspace Cloud
Rackspace Cloud is a Texas-based cloud computing company, but its pioneering multicloud solutions are depended on by data centre companies across the globe.
In April 2012, Rackspace announced it would implement OpenStack Compute as the underlying technology for its Cloud Servers product. This introduced a new control panel, plus add-on cloud services offering databases, server monitoring, block storage, and virtual networking.
6 Salesforce
Salesforce is a customer relationship management tool, providing a suite of applications and cloud services for organisations.
Its services include specialist analytics, application development, and marketing automation tools.
Currently, Salesforce has more than 150,000 business users, a share which makes it the most widely-used global CRM system.
5 Matillion
Matillion is an industry-leading, end-to-end data transformation solution, helping SMEs to unlock cloud-based business intelligence.
"The exciting bit for me will be what happens as we deliver SaaS products. We'll have a stronger foundation for iterating and building more quickly, which will ultimately allow us to improve the core things that the product does, and further outpace our competitors," says Ed Thompson, Chief Technology Officer and Co-Founder of Matillion.
"Then once the transition is complete, that will bring the opportunity to introduce plenty of other innovative ideas. I'm really energised by that challenge."
4 Microsoft Azure
Microsoft Azure offers IT organisations around 200 industry-leading products and cloud services, which have been designed in the Azure cloud platform. These include managed NoSQL and SQL data services.
In fact, according to Statista, almost 70% of organisations across the entire world use Microsoft Azure for their cloud services.
3 Oracle Cloud
Oracle Cloud provides the full breadth of business cloud services, including storage and applications.
Oracle's cloud services have grown hugely in recent years, placing it amongst the long-standing industry giants. In fact, Oracle famously (unexpectedly) won the highly sought-after Pentagon contract, alongside Google, Amazon and Microsoft.
https://www.youtube.com/watch?v=SDKntRwAzrY
2 Amazon Web Services
According to data released in 2017, Amazon Web Services (AWS) owns 33% of Infrastructure-as-a-Service (Iaas) and Platform-as-a-Service (Paas) cloud computing services.
AWS has long dominated the global cloud sphere, and its solutions are used by over a million people worldwide.
1 Google Cloud
Google's cloud platform offers organisations a huge variety of sophisticated, pioneering cloud services. These include everything from data storage to machine learning and data analytics.
Figures from Statista reveal that, i n 2021, Google Cloud generated $19bn in revenues, meaning its cloud services represent around 7% of the tech giant's total revenues.
As of Q4 2021, the global market share of Google Cloud was 9%, and the providers market growth has consistently increased over the last few years, reaching a growth pace of up to a staggering 45%.