A1 Croatia opens earthquake-resistant data centre in Zagreb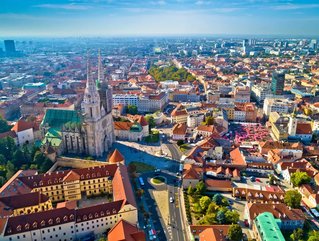 A1 Croatia has launched a 2,000 sq m data centre in Zagreb, Croatia which is resistant to earthquakes
A1 Croatia, formerly Vipnet and part of the A1 Telekom Austria Group, has announced it has opened an earthquake-resistant data centre in Zagreb. The facility has an area of 2,000 sq m and is designed to withstand earthquakes up to a magnitude of 9 on the Richter scale.
Equipped with its own substation powered by two by two power branches, the facility can host 300 IT cabinets across six technical rooms, A! Croatia claims. The data centre is Tier III certified and owned and operated by Croatian Web Hosting.
The opening of the facility was attended by the Minister of Sea, Transport and Infrastructure, Oleg Butković, who stated that quality and new infrastructure is an important prerequisite for the country's economic and social progress.
The only data centre in Croatia to be built to a Tier III specification 
The facility cost US$13mn to construct using 20 tonnes of reinforcement and 5500 tonnes of concrete, and it is the only one of its kind in Croatia to be built according to the Tier III criteria of the UpTime Institute, a world leader in the standardisation of digital infrastructure performance. It has also been billed as the most modern data centre not just in Croatia, but in the entire immediate region, according to Total Croatia News. 
Antonia Kujundzic Velimirovic, Director of Network Management and IT services at A1 Croatia, said: "When the earthquake happened, a lot of people realised that the data on which their business depends can easily be placed in danger." She indicated that this brand new centre will be of enormous importance to those who have had their interest in data security heightened after the devastating natural events of last year.