Australian DTA certifies Equinix, NextDC, and Fujitsu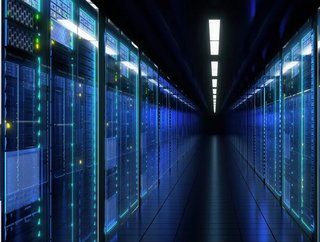 The Digital Transformation Agency in Australia has added Equinix, NextDC, and Fujitsu to its list of certified data centre providers
The Digital Transformation Agency in Australia has added three further data centre companies to its list of certified data centre providers, which allows sensitive data to be stored locally. 
NextDC, Equinix, and Fujitsu join existing certified data centre providers Australian Data Centres, Canberra Data Centres, and Macquarie Telecom in the 'Certified Strategic' group of providers. The company certified the latest additions using its Hosting Certification Framework. 
Certifed Strategic data centre providers 
'Certified Strategic' is classed as the highest certification level that can be awarded, sitting above the 'Certified Assured' level. It enables the government to have a degree of control over the operation, strategic control, and ownership of the companies involved. 
The data centres that the DTA certified for Equinix Australia include CA1, SY3, SY4, SY5, SY6, SY7, PE2 and ME4, whilst Western Sydney and Homebush were certified for Fujitsu Australia. NextDC had its Perth 1 and 2, Sydney 1 and 2, Melbourne 1 and 2, Brisbane 1 and 2, and Canberra 1 certified. 
In a NextDC statement, David Dzienciol, the company's Chief Customer and Commercial Officer, said: "We applaud the Government's decisive action around only partnering with leading Australian data centre services companies that are independently verified as being able to safeguard the escalating volumes of sensitive government-held data.
"With digital transformation and cloud migration accelerating rapidly right across the economy, data has become the most valuable business resource, and Government agencies manage some of the most sensitive information in existence," he added.
Existing members of the list Macquarie Telecom and Canberra Data Centres also had specific centres certified with H1, H2, H3, H4, F1, F2, EC1, EC2 and EC3, and Macquarie Telecom now has two, IC4 and IC5. 
In July last year, the DTA's Hosting Certification Framework became the lead certification framework, taking over from the Australian Signals Directorate's (ASD) Cloud Services Certification Program (CSCP). 
Several data centre providers that were certified under the CSCP are yet to be certified under the DTA's framework.