Cundall: data centre efficiency needs to be reconsidered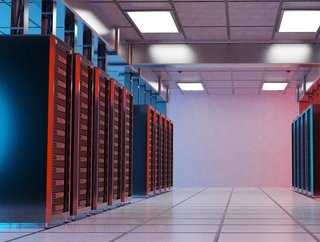 Following a recent IPCC group report on global warming, engineering consultancy Cundall believes action is needed to increase data centre efficiency
Global multi-disciplinary consultancy engineers Cundall believes that, following a recent report from the UN's IPCC group on global warming, the data centre industry should consider new metrics designs, processes and actions if the industry is to achieve sustainability targets, such as net-zero emissions in the timescales announced. 
The company says that the market needs to reconsider how it typically benchmarks data centre efficiency, and Cundell believes that a shift in mindset towards cooling data centres is required. PUE has become a globally recognised metric for reporting the energy use effectiveness of a data centre. It provides a ratio between total facility power and power consumed by the IT load. 
PUE is "not a reliable platform"
Cundall says that Power Usage Effectiveness (PUE) is "not a reliable platform" for comparing one facility to another, and it does not give a good indication of environmental performance, although it has often been used in this way. Rather, PUE provides trend data whereby efficiency improvements at a particular site can be monitored for their relative effectiveness. "However, in the drive towards achieving sustainable, net-zero carbon operation, the need for the industry to adopt a more precise means of measuring energy efficiency has become more acute," the company said. 
Whilst a low PUE of 1.1 appears impressive, the product of a data centre is not the energy consumed, regardless of how efficiently this may be done, but the data processing output of the IT equipment. To accurately assess the overall efficiency of an entire facility, it is, therefore, a fundamental requirement that energy usage should be measured at server level, rather than rack level.
Is TUE a better metric than PUE and how to obtain it?
TUE or Total Power Usage Effectiveness is obtained by multiplying ITUE - a server-specific value - with Power Usage Effectiveness (PUE). TUE has gone largely unnoticed by many in the industry. Yet the metric holds the possibility of a more precise indication of overall data centre energy performance.
Whilst the debate continues about creating new metrics, raising awareness of TUE, and promoting it as an industry benchmark standard for data centre energy efficiency, will be valuable in helping data centre operators implement improvements in performance.
While some transitions, such as new metrics and optimised server designs, will take time, there is no doubt about the efficacy of liquid cooling according to Cundall's research. Ecosystems such as that between Iceotope, Schneider Electric and Avnet enable servers from manufacturers including HPE and Lenovo to be easily deployed in existing IT environments both within data centres and distributed edge environments. Initiating the transition to liquid-cooling now will start the process of reducing the environmental impact of compute services sooner.
The debate around PUE and TUE, as well as other topics, will be explored further on 30th September in a Webinar titled 'Data Centres that don't cost the earth', with speakers from Cundall, Iceotope Technologies, and Kao Data.