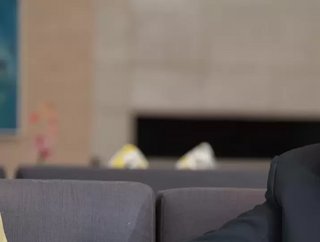 Data Centre Magazine sits down with Stephen Green, CTO of UK & Ireland at NTT Global Data Centres to talk sustainability, Brexit, and the future of the UK.
The UK and Irish data centre landscapes are changing, in the face of regulatory, environmental, and technological pressures - not to mention Brexit. Stephen Green, CTO of NTT UK&I, sits down with us to discuss the future.
How do you see the UK data centre market changing in the wake of Brexit? 
Discussions around the complexity of data and data management are having an overarching influence on the UK data centre market. With that in mind, it's important that we encourage companies to be more responsible with data and sensitive information. This will be especially important for addressing the issue of privacy, particularly in light of the General Data Protection Regulation (GDPR) and the UK's Data Protection Act.  
The UK is currently working to position itself as a region where global business can be done in a mature, governed and private way. This positioning will be key for the UK's growth as it leaves the EU and enters into its own negotiations around contracts. If the UK is able to demonstrate that it is open for business and complying with the Data Protection Act, other regions will see it as a good partner both for business and retaining data.
In addition, with the data centre market moving towards sustainable energy, the UK and Ireland is becoming an increasingly attractive option as it is home to a number of strong green energy companies. Organisations will take advantage of this, making the UK's role in the global data centre industry even more critical. 
From an NTT standpoint, given that we're headquartered in London we're in a good position to make the most of the UK's continued international growth and, in turn, the new opportunities for data centres that are emerging. As such, both now and in the future, we aim to be a significant contributor to the data centre market.  
What are NTT's plans for continued expansion throughout the UK? 
NTT is committed to the UK ICT industry – we're currently building a London hub of data centres as part of a £500 million data centre investment plan. At the end of 2020 we opened our London 1 Data Center in Dagenham, London. With 25,600 sqm of IT space and a maximum IT load of 64 MW, this location has tripled our data centre footprint in the UK and makes NTT the third largest data centre company globally. 
We have also begun construction on our Hemel Hempstead 4 Data Center. Once fully built out, this will have 9,600 sq m (100,000 sq ft) of available data centre space and will be able to support 24MW of IT load.
The reason we have a huge focus on expansion projects in the UK is because of its connectivity. Dagenham in East London was selected as the location for London 1 Data Center due to its proximity to the Docklands. This area is established as the UK's Internet hub and backbone for the global network that facilitates most of the London Internet Exchange's (LINX) infrastructure.
Across the industry as a whole, the placement of data centres is becoming a science in itself, and the UK is seen as a global hub. 
Are there any other key challenges facing the UK's digital sectors in the coming year? 
The pandemic has caused a level of disruption that many organisations will not have witnessed before. To remain competitive and enhance agility and resilience, businesses have undergone around three to five years of digital transformation in the space of 18 months. As businesses strive to build back better, it will be important that they maintain this rate of adoption of more digital capabilities.  
The rapid implementation of new digital products and processes has vastly increased businesses' reliance on the cloud and, as a result, data centres. Before the pandemic, society was increasingly being built on digital infrastructure, so this demand is not necessarily new. What has changed, however, is the pace of change. The way many businesses operate has been fundamentally altered and we can only expect this to continue well into the future.  
When it comes to hybrid working, today's digital solutions are not completely meeting our requirements. We need further innovation around the platforms that we use to engage and satisfy the workforce. There is great competition between the various collaboration platforms on the market - and companies will need to be quick to embrace new trends around emerging products.
The recent global outage also highlighted that we currently rely on a concentration of network capabilities that reside in the US. This has made many people question whether we need to regionalise some of this functionality in a more meaningful way moving forwards. Not all technology will be able to do this, so it is likely that we'll begin to see a larger distribution of how we consume services, which will also require re-thinking existing data centre architecture. 
How do you see rising demand for sustainable data centre design impacting the industry in the coming year? 
We'll see the demand for sustainable data centre design impact the industry in a positive way. It's important that we use our skills and technologies to reshape the future, ensuring that developments in the data centre space are not only good for business but also good for the planet.   
Powering data centres requires up to 1.5% of our global electricity usage, and this is expected to increase ten-fold by 2030. By 2023, 451 Research has predicted that data centre sustainability will become a competitive differentiator. As a result, there has been a turning point for the data centre industry to take proactive action on sustainability.
At NTT, our data centres are being designed with renewable energy and sustainability at the forefront. One vital metric used to measure the power efficiency of a data centre, and therefore sustainability, is power usage effectiveness (PUE). Historically, data centres had a PUE of around 1.7 or 1.8; however, today a competitive PUE is around 1.2 or 1.3, with 1.0 being the best possible. 
We are also one of the 25 companies and 17 associations who have agreed to a Self Regulatory Initiative to make data centres in Europe climate neutral by 2030, as part of the Climate Neutral Data Centre Pact. The Self Regulatory Initiative sets ambitious goals that will facilitate Europe's essential transition to a greener economy – and we are well on our way to meeting, and exceeding these goals. For instance, we are already meeting PUE targets for new data centre buildings and using ambient air for cooling year round instead of wasting energy on chillers.  
Importantly, we need to create efficiencies not just in the way we generate energy, but also in the way that data centre technologies use energy. The rise of photonics is an important building block of systems of the future. Fortunately, there has been a great deal of innovation in chip design to drive these efficiencies and lower power consumption within data centres