Green Mountain doubles capacity at Oslo data centre campus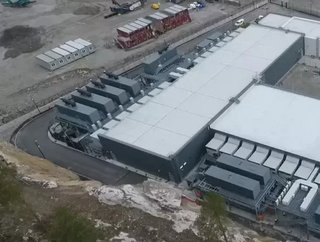 The DC3-Oslo expansion consists of a new 4 MW data centre, doubling the total IT capacity of Green Mountain's ultra-sustainable campus.
Norwegian sustainable, high-security data centre operator Green Mountain has completed an expansion project at its data centre campus in Oslo. 
The DC3-Oslo campus was originally completed just nine months ago. This week, Green Mountain announced that it has finished building a second data centre on site. The new facility was completed "a few days ahead of schedule", according to project manager, Håvard Lurås, who reflected that the project had "progressed nicely," although he admitted that "the Covid-19 situation posed challenges with, for instance, equipment deliveries." 
The new data centre at DC3-Oslo adds a further 4 MW of critical IT capacity to the campus, effectively doubling its capacity. 
Green Mountain CEO, Tor Kristian Gyland, explained in a statement that the rapid expansion was undertaken in response to massive interest in the site, adding that Green Mountain has several more expansion stages planned for DC3-Oslo in the near future. 
"Norway's abundance of low-cost renewable power, the government's beneficial framework conditions, and Green Mountain's ability to deliver sustainable and high-quality data centers at a rapid speed to market make a strong value proposition. We have secured power and land to grow this site for several years to come," he said. 
Situated about 20 kilometres from downtown Oslo, the campus is a "built-to-suit project for a large international cloud provider" - which remains unnamed. 
Green Mountain - which was recently acquired by Israeli property investment firm Azrieli for $849mn - reportedly also has expansion projects planned for its two other data centre locations in the country. The company operates a 7.5 MW hydro-powered colocation campus comprising four buildings (two of which are Uptime Tier III certified) in Rjukan, Telemark, and an ultra high-security 22,600 square metre data centre housed inside a decommissioned NATO ammunition storage bunker built into a mountain in Stavanger. 
Gyland explained that, thanks to bountiful supplies of renewable energy and strong interconnection routes to the rest of Europe, the Nordic region is expected to "take up a disproportionate share of the expected growth in Europe," over the coming years. He added that he was "very optimistic about the future."