Intel Q2 performance strong despite data centre sales drop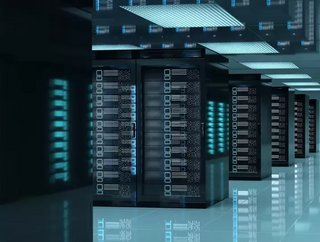 Despite a decline in data centre sales, Intel Corp's Q2 performance surpassed expectations, although the company predicts it may dip for H2
Chipmaker Intel Corp has announced that it has had a strong performance in the second quarter of 2021, surpassing their expectations, despite noticing a fall in its data centre sales. According to the company, revenue from server chips declined by 9%, while rivals Advanced Micro Devices (AMD) saw an increase in sales.
Intel's Q2 performance ended on 26 June with an overall 2021 forecast of US$73.5bn, which was higher than Wall Street predictions. Expectations are also being exceeded for its third quarter, with a predicted US$18.2bn, according to Refinitiv IBES data. 
What is Intel Corp doing to rival AMD's sales?
To keep up with competition from AMD, Intel says it will reduce its prices in an attempt to gain more customers. It also plans to re-organise its data centre operations. According to Intel, a particular concern was the decline in its average selling price, or ASP. Intel executives said that "strength in consumer entry and education" products led to lower overall ASPs.
However, Pat Gelsinger, Chief Executive Officer of Intel, argued that "some of that's competitive-driven, a little bit of that is mix-driven, but a bit more competitive. Our outlook there is that we see fairly stable pricing and market segment share in the data centre business for the second half of the year and that's driven by — I'll just say we are bringing everything we've got to the table to continue to win back the market." 
According to Gelsinger, the company underwent a recent reorganisation which placed the spotlight on the high-performance computing business, an area where AMD had also made progress. AMD's Epyc chips now provide power to 49 out of the top 500 supercomputers, 38 more than it powered last year. 
To ensure Intel can fight back, Gelsinger will have to have faith in the company's prediction that sales growth will return in the second half of 2021.