Lendlease building $600mn hyperscale data centre in Japan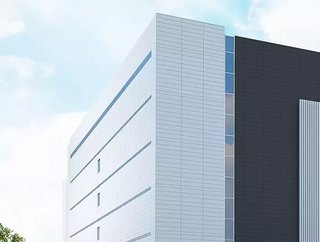 The first phase of the 60,000 square metre facility will come online in 2024 and be among the largest data centres in Japan.
Australian international real estate group Lendlease has begun construction of one of Japan's largest hyperscale data centres. The group's data centre subsidiary, Lendlease Data Centre Partners is making a sizable investment into its first Japanese data centre site, a US$600mn development near Tokyo. 
The site will be "one of the largest of its scale" in the country, according to Lendlease, and is "poised to fuel an increasingly important global digital economy." 
The development, said a Lendlease spokesperson earlier this week, is being embarked upon as the result of a surge in data centre demand throughout Japan and East Asia during the COVID-19 pandemic. As Japan itself reportedly shifts further towards a "digital-led" economy, Lendlease says it has seen digitalisation emerge as "a top priority for businesses". 
Construction of the new site is slated to begin later this year, with the first phase expected to come online in early 2024. The project is initially expected to rely heavily on Japan's domestic talent and labour pool; according to the Japanese Ministry of Foreign Affairs, nationals who have stayed in one of more than 150 countries within 14 days of entering Japan are still expected to be denied entry as the country continues to fight the spread of the COVID-19 virus. Australian nationals remain on the list of countries for which visa exemption status has been suspended, although business related visas are reportedly back on the table. 
Building Vertical
In order to house its new hyperscale facility, Lendlease has acquired a 33,000 square metre plot of land in the Greater Tokyo area. With a final planned footprint of more than 60,000 square metres, the site is expected to be built with a high degree of verticality over multiple floors. 
Lendlease also revealed that close to half of the site's final 60,000 square metre capacity has already been pre leased. 
"The demand for data centres in the Asia Pacific is set to grow exponentially, with internet-related services usage soaring due to the pandemic," said Andrew Gauci, Lendlease's Managing Director of Japan & Head of Telecoms and Data Infrastructure Asia. "This project is of significant scale in a sector of growing importance in the digital economy."