NEXTDC releases plans for new data centre in Darwin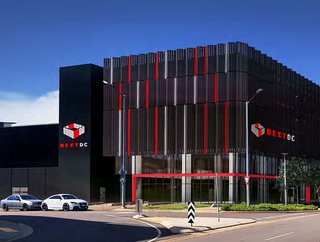 Australian data centre company NEXTDC and the Northern Territory Government of Australia have announced development plans for a new data centre in Darwin
NEXTDC, Australia's leading data centre services provider, and the Northern Territory Government have shared detailed plans surrounding the development of NEXTDC's new data centre in Darwin (D1) which will underpin the digital territory strategy.
The data centre provider is working in partnership with the Northern Territory Government to drive the economic development of its technology capabilities in the region.
Located at 2 Harvey Street in Darwin's central business district, the D1 site is strategically positioned next to a major electricity substation as well as critical telecommunications, utilities, public infrastructure and the Charles Darwin University Campus. Subject to development approval, it is expected to accommodate a data centre facility capable of approximately 8MW of capacity.
The new facility will also include an Innovation Centre; a purpose-built collaboration hub that will promote research, development and new incubator programs, as well as Mission Critical Operations space (MCX). This will enable customers to operate and monitor their high availability and business critical services, such as mine sites, disaster management centres, network operations, satellite operations, security operations and remote operations centres, the company claims.
Championing NEXTDC's core principles for quality and reliability, D1 aims to enable secure, lower latency access to cloud and digital services, allowing Northern Territory businesses to harness the benefits of cloud enabled services and emerging technologies such as automation, IoT, artificial intelligence, satellite and 5G.
Vocus, the facility's anchor tenant, will host its new services and associated infrastructure in the D1 facility. Vocus will also provide high-capacity connectivity to D1 on its Terabit Territory fibre network.
"NEXTDC's commitment to supporting the Northern Territory's goal of becoming a key destination for digital growth extends beyond our initial D1 development," said NEXTDC Chief Executive Officer, Craig Scroggie. "We have also secured the rights for an additional and significant land parcel for our second Darwin site (D2). This site is in excess of 15 hectares and will provide additional capacity for the long-term development of a hyperscale campus designed to serve the emerging Asia South region connected to Darwin by new international submarine cable networks."
NEXTDC is working in partnership with the NT Government and the Land Development Corporation to further plan this large-scale data centre and renewable energy expansion project.
"This investment will help us diversify and strengthen the Territory economy," said NT Chief Minister Michael Gunner. "Not only will it create jobs for Territory tradies during construction, but the innovation centre will spur the growth of tech businesses here in the Territory and create digital careers for locals.
Cementing Darwin as the most advanced digital economy in Northern Australia
NEXTDC's investment cements Darwin as Northern Australia's most advanced digital economy, and this will open the door to new opportunities for future investment in cloud-based computing services and advanced manufacturing. We are Australia's comeback capital, but we also want to be Australia's destination for all things digital."
Charles Darwin University College of Engineering, IT and Environment Dean, David Young said: "CDU educates IT and engineering professionals, and we are excited to work with NEXTDC, Vocus and the NTG to provide a tech workforce for the Territory in areas such as data science and cybersecurity. CDU has a close relationship with the IT and energy industries of the Northern Territory, who take our students as interns and permanent employees. The proximity of D1 to the new CDU Campus will immerse our students in a world-class digital ecosystem."
Commenting on the announcement Vocus Chief Executive Officer, Kevin Russell, said: "Vocus and NEXTDC make ideal partners to bring the Digital Territory Strategy to life. Vocus recently completed the Terabit Territory fibre upgrade, delivering 25 times more capacity into Darwin, and we've commenced work on the Darwin-Jakarta-Singapore Cable system and Project Horizon which will provide a new fibre route from Perth to Port Hedland and onto Darwin. With NEXTDC's D1 and Vocus' major fibre infrastructure investments, Darwin now rivals Australia's major capitals when it comes to digital connectivity."
HyperOne Chief Executive Officer, Bevan Slattery, said: "We are very excited to see the continued investments into digital infrastructure in the Northern Territory and look forward to partnering with NEXTDC and the Northern Territory Government to turn Darwin into Australia's digital gateway to Asia. With more than 500 million people within 50 milliseconds of Darwin, the NT's digital potential is huge.
"Investments being made by NEXTDC and HyperOne will transform the Territory economy and will make it the digital hub of Northern Australia. HyperOne's US$1.5bn investment in a new Hyperscale national network is critical to enabling traffic globally to travel via Darwin to the rest of the country."
Image: NEXTDC