Strategic Capital announces $1.5bn data centre fund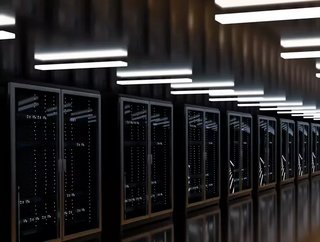 Led by ex-Digital Realty veteran, Bryan Marsh, Strategic Datasphere is looking to headhunt data centres using its sizable war chest.
Strategic Capital Fund Management, an investment management organisation active in the digital economy sector, is making a concerted effort to grow its portfolio in the data centre industry. The company announced the formation of a sizable data centre investment platform this week, Strategic Datasphere. 
Strategic Datasphere (the website is just a "coming soon" banner) will focus on the acquisition, development and management of "fully and partially stabilised" data centre assets, and has been outfitted with a sizable war chest to establish itself in the industry. 
So far, Datasphere has reportedly received initial commitments of up to $500 million of equity capital from its US based investment partner, which the company claims will support more than $1.5 billion worth of data centre investments, and "may be supplemented with additional equity commitments over time." 
Datasphere is headed up by its new CEO, Bryan Marsh, a 40-year commercial real estate industry veteran and ex-Digital Realty Vice President and Portfolio Manager. He is also the head of Strategic Capital's data centre head. 
Marsh said that he was "ecstatic" to be embarking on his new role, adding that DataSpehere's mission was "to serve as long-term stewards for the data center assets we acquire and develop, for the tenant customer relationships that reside within the facilities, for the employees that build and manage these assets, and for the environment through sustainable and renewable practices." 
Jim Condon, Managing Partner at Strategic Capital, also commented: "Data centers are a critical component of the broader digital infrastructure ecosystem that is supporting an accelerated demand for online and mobile platforms for consumers and businesses alike. These real estate assets have proven their resiliency as essential infrastructure throughout the COVID-19 pandemic and we believe next-generation technologies like 5G, autonomous vehicles, artificial intelligence and more will create long-term sustainable growth in the sector. We are excited to partner with a high-quality institutional investor who shares our vision for this dynamic asset class."