Talen Energy announces nuclear-powered crypto mine in US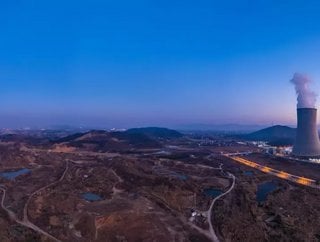 Talen Energy wants to attach a 300 GW data centre campus to a nuclear power plant in Pennsylvania to mine Bitcoin "more sustainably". 
Nuclear-powered cryptocurrency mining is coming to America. US-based power company Talen Energy has announced plans to build a 300 MW data centre in Berwick, Pennsylvania, where the company already owns and operates a nuclear power plant producing roughly 2,494 MW of power. 
Talen - which is building the facility through one of its two data centre subsidiaries, Cumulus Data and Cumulus Coin - plans to attach the Susquehanna Hyperscale Campus (SHC) to the power station in order to power what could become one of the US' largest cryptocurrency mining operations. 
The first phase is underway, and will bring 164 MW of power online, with the second phase expected to bring that figure up to 300 MW. The two massive nuclear reactors powering the site, Talen added, means that the mining operation could eventually grow to consume as much as a gigawatt of energy. 
Interestingly enough - although perhaps unsurprisingly given the current climate surrounding the crypto mining industry - Talen is taking great pains to frame the project as a sustainability-focused initiative. 
"As the demand for energy increases among data centre and cryptocurrency processing clients, so does the call for decarbonising these energy sources. Talen Energy is constructing a hyperscale data centre campus adjacent to its Susquehanna nuclear generation facility," the company said in its announcement of the project - which comes just weeks after a series of high profile crypto mining bans (including a proposed restriction on the practice just a few miles away in upstate New York). 
They added that the nuclear power plant "will provide low-cost, reliable, carbon-free power to the data centre clients on campus. This allows clients to benefit from carbon-free, 24/7 power being supplied directly to the campus, without the intermittency that renewable energy can experience, or requiring fossil fuels." 
Is the US going nuclear? 
Talen isn't the first firm to consider linking an abundant source of nuclear power with a crypto mining operation.
In February of 2021, the Ukranian government announced a project to build more than 250 GW of nuclear powered Bitcoin mining capacity attached to one of the country's four nuclear power plants. Ukraine's state-owned electric utility, Eneroatom, said at the time that the project could potentially grow significantly, hinting that total energy consumption across all its planned mining facilities could be as high as 2-3 GW.   
For context, the entire Amsterdam data centre market has an estimated capacity of just over 1.6GW, and the bolt of lightning that sent Marty McFly back to the future coughed up a measly 1.21GW. 
Talen isn't even the first organisation to float the idea in the US. In June, the Mayor of Miami, Florida, Francis Suarez, briefly became a vocal proponent for using the state's nuclear assets in the hope of stealing away some of China's crypto mining diaspora - which currently looks like it's headed for Kazakhstan. It would appear as though Talen has stolen a march on Florida's state-sponsored crypto honey pot, with plans for the Pennsylvanian facility to begin construction imminently and begin operations some time in Q2 of 2022.