The tale of Equinix and its Chilean data centre expansion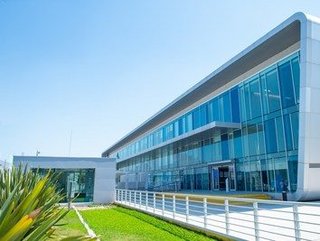 Following the announcement of four new data centres in Chile, we take a look at Equinix's business relationship with Latin America and Chile
Equinix has a decade-long history in Latin America and currently operates 11 International Business Exchange (IBX) data centres in Brazil, Colombia and Mexico.
Its most recent addition of four new data centres in the growing data centre and technology hub of Santiago in Chile through Entel provides an opportunity for local businesses and multinational companies to accelerate their digital transformation while solidifying Equinix's position as the largest provider of digital infrastructure services in the region. The new data centres offer significant expansion capacity for future growth in Santiago, allowing Equinix to support both immediate and future customer needs.
At the same time as the Chilean expansion, the company also announced it has signed an agreement to acquire one additional data centre in Peru, also from Entel, subject to the satisfaction of closing conditions. The enterprise value for the five data centres is approximately US$735mn at current exchange rates in effect on the dates of signing.
Chile expansion concretes Equinix's LATAM presence
By expanding its platform to the Southern Cone, Equinix will extend its presence to five countries in Latin America, including Brazil, Chile, Colombia, Mexico and Peru, operating 16 IBX data centres in seven metros.
Equinix plans to introduce a full range of interconnection and digital services to the four data centres in Chile, including Equinix Fabric, Network Edge, Equinix Internet Exchange, Equinix Internet Access and Metro Connect, upon the completion of the business integration. According to Equinix, doing this will enable customers in Chile to connect in real time, directly and privately, to more than 10,000 companies, including more than 2,000 networks and ~3,000 cloud and IT service providers, through Platform Equinix for increased performance, security and scale.
As a market, Chile also has access to non-conventional renewable energy (NCRE) such as solar, hydro and wind, which not only offsets data center operating costs, but significantly contributes toward carbon neutrality.
Tara Risser, President, Americas, Equinix, said: "We continue to see demand from businesses in Latin America, across all sectors, looking to transform their operations to be digital and cloud-enabled. Equinix's expansion into Chile and Peru accelerates digital transformation opportunities in this rapidly growing region and is a critical step in our long-term strategy to broaden digital access for our customers globally.
"Chile's access to sustainable energy sources such as solar, hydro and wind helps our customers in the region—as well as multinationals doing business with them—to grow responsibly and sustainably, which aligns with our global sustainability strategy."
Image: Equinix