Yondr Group announces US data centre expansion plan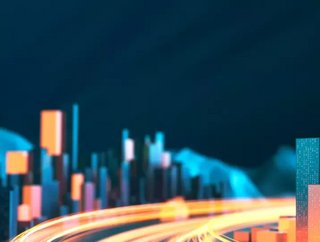 Yondr Group has announced an expansion plan to deliver data centre infrastructures across United States, Canada, and Central and South America.
Yondr Group, an operator and service provider of hyperscale data centres, announced yesterday a plan to build data centre infrastructures across the United States Canada, and Central and South America. The company claims that the investment will add to its existing network of global data centres and "underscore the growing momentum to meet cloud and edge computing demands in the Americas".
Appointed as Senior Vice President of Operations for the Americas, Éanna Murphy will lead the investment, development, and management of digital infrastructure for the Americas, ensuring solutions are delivered, the company said. 
"The Americas represent a significant opportunity for Yondr Group," said Dave Newitt, CEO and Founder of Yondr Group. "Already, the USA's data centre capacity alone is more than twice that of Europe. And it's continuing to grow, with a predicted 11GW of capacity in place by 2025. 
"With Éanna's market leadership and Yondr Group's unrivalled ability to build cost-effective, secure and scalable data centres, faster than anyone else, we're bringing greater flexibility and sustainability to our clients in the Americas", he said. 
Efficient, inclusive, sustainable 
According to Yondr, speed is at the heart of everything it does. The company claims to "streamlined" their entire data centre model with the aim of becoming the fastest full-scale service provider of data centres in the world. In addition, the company announced that all of its data centres are "carbon neutral at the point of handover to its clients as of January 2021". 
As part of the US expansion plan, Yondr Group is also aiming to make a "concerted effort" to encourage more people to join the data centre industry as it addresses the "shrinking talent pool" by widening recruitment through cross-skilling. The announcement came as part of a global scaling strategy that aims to see the company deliver data centres across five continents by 2024.