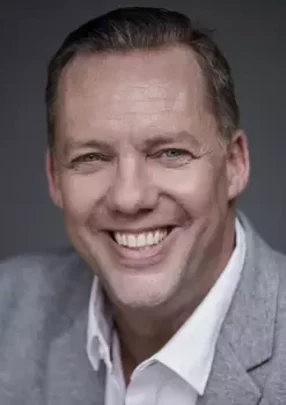 Jon Eaves
Founder & CEO, Edge Centres
From Brisbane to Dubai, Jon Eaves has spent 20 years building digital infrastructure at an impressive pace.
Jon Eaves is an engineer at heart. While he's clearly excited to talk about the rollout and go to market strategy behind the runaway success of his latest startup, our conversation routinely steered back towards technical problems. When he talks about the solutions to those problems, and their potential impact on the future of the data centre space, Eaves' eyes light up. Before long, we're ten minutes into a digression about 5G, satellites, and Austin Powers references. "The other thing about satellites which makes them exciting is that the speed of light  is four times faster in the vacuum of space than it is through fibre," he enthuses. "If you send data up to a satellite, and then move that data from satellite to satellite through space, and then drop it back down to earth, it moves four times faster through space than it does through dark fibre. You can send data from Sydney to LA faster via satellite than you can through a subsea cable." 
No matter how far the conversation strays from my pre-written list of questions, however, Eaves has a knack for bringing everything together again. By combining the new breed of satellite networks with Edge Centres' off-grid, solar powered designs, Eaves explains that there's significant potential for edge data centres to break through the two biggest limitations that data centre design has always faced: the need for utility power and a fibre optic connection to other facilities and networks beyond. Of course, he qualifies, that's still a ways down the road; Edge Centres' facilities are mapped to interconnection points throughout Australia's National Broadband Network, and have more than enough dark fibre to keep their connection to the NBN as fast as it needs to be. But this digression does a great job of underlying the main impression that Eaves gives off: an enthusiastic engineer who's spent the past two decades building digital infrastructure ahead of the curve. 
Eaves' career started in 2001 at the head of a web hosting company, at a time in Australia when tech firms either had to host their servers in the US or make do with pokey server rooms squirreled away in a forgotten corner of their IT departments. Or, if you're Eaves, build something yourself. "Coming from an engineering background, I started to look at building my own data centre," he recalls. "I set up my first server room, which was a 12 rack, 40 kilowatt installation, which we grew out of within about four months. We had to expand into the whole floor of a building, which we set up in 2005. That floor ran out of capacity within a year, and from there things kind of snowballed." 
Eaves built data centres in Melbourne, Sydney, and Brisbane. By 2010, he had six facilities across Queensland, New South Wales, and Victoria. Then, an external telecom company called Vocus acquired a large chunk of his business. Eaves kept his data centre in Brisbane and started growing again. "By 2015 I'd build 14 data centres locally," he explains. 
Later that year, Eaves was tapped to build a Tier III facility for the Dubai Electricity and Water Authority. "I spent three years in the Middle East going through the build, operate, and transfer process. I built two data centres for the DEWA - the prime and the disaster recovery facility. I got those facilities operational, went through the Uptime Institute certification process, and then handed them over to an Emirati team," he recalls. Eaves and his family returned to Australia at the start of 2020, something that just a few months later "felt like dodging a bullet" as the COVID-19 pandemic took hold.  
Following a stint of consulting work, Eaves launched Edge Centres earlier this year, building out an ambitious footprint of modular data centres ahead of what he calls the "edge wave" that's expected to see demand for IoT and edge computing throughout regional Australia spike within the next 18 months. Once again, he's building ahead of the curve. 
Read the full story HERE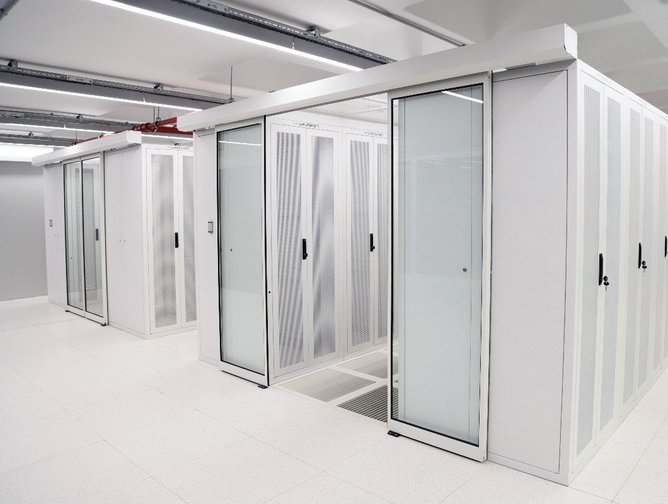 "Our ESG and DE&I programs are pivotal to ensuring that we not only strive to deliver excellence in data centre development and operations, but we also provide a welcoming and thriving work environment for our people along with developing strong connections with the communities in which we operate."