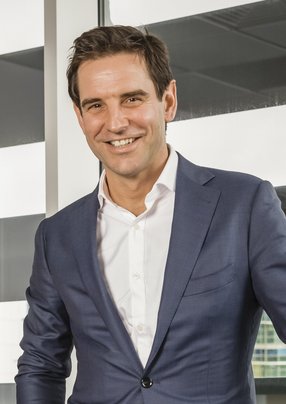 Spencer Lamb
Chief Commercial Officer at Kao Data

Talking sustainability and intensive computing with Spencer Lamb, Chief Commercial Officer at Kao Data
The steep rise in digitalisation has spurred an intensive period of evolution in the data centre industry. However, as the world becomes more dependent on digital infrastructure, businesses have been faced with an intriguing dichotomy between the need to meet traditional demands for resilience, and to reduce their environmental impact in the face of net zero.
Kao Data is a unique hybrid, with feet placed firmly in both camps. Located across three campuses and catering to a wide range of customers from enterprise and cloud to HPC and AI, it sets itself apart by being the UK's leading operator of industrial-scale data centres designed to house the most demanding customer workloads.
Moreover, it does so with an ethos for ultra-efficient and sustainable operations, supporting businesses with green digital infrastructure that can meet demands for a reduced carbon footprint and industry-leading uptime.
Accelerated growth
The most notable achievement of Kao Data's expansion is the challenging backdrop it has been completed against. This includes rapidly changing market dynamics that have affected global supply chains, industry skills shortages, and Russia's invasion of Ukraine impacting energy supply and cost. Not least to mention an industry accelerated by the COVID-19 pandemic.
"Over the last two-to-three years, we've seen the data centre market mature faster than ever," explains Lamb. "We've also seen investor appetite for the industry get more and more prolific, as investors have shifted their focus towards ESG and digital technologies."
According to Lamb, the key to effective leadership amid this constantly shifting digital landscape is simplicity and pragmatism, with a keen sustainability bias woven throughout. This knowledge has been acquired from experience working under four different CEOs, each of whom had their own leadership style.
"We're seeing a big uptick in customer demand, and because of our location in the UK Innovation Corridor, there's over 50 science parks on our doorstep. Furthermore, there are numerous world-leading universities north and south of us in Cambridge and London, as well as other large-scale research institutions utilising HPC on an industrial-scale – meaning we're perfectly placed to support them."
Kao Data's proximity to such innovative thinkers, as well as its technical expertise, makes it the perfect home for the UK's most powerful supercomputer – NVIDIA's Cambridge-1 – a prestigious title to hold.
An ethos for high-performance efficiencies
With customer-centricity and sustainability at the heart of its business, Kao Data has created facilities that meet the needs of many different customers while minimising its environmental impact. Part of this dedication was creating an infrastructure platform that has the flexibility to provide industry-leading energy efficiency capabilities, and support its customers' compute requirement sustainably, regardless of size or scale.
ESG has also become a key focus considering the recent rapid enlightenment of climate change and its effect across the globe. Sustainability is therefore an essential consideration for data centre operators, which is particularly salient when considering the rise of HPC, AI and machine learning.
To address sustainability concerns head on, Kao Data is actively using 100% renewable energy and embracing alternative renewable fuels such as hydro-treated vegetable oil (HVO), which removes 90% of CO2 from its backup provision. It also models and tests its facilities using digital twins, ensuring its data centre platform is designed around an ethos of energy efficiency.
"The foundational blueprint of the design has been predicated on a very energy efficient approach, which has enabled us to achieve a low PUE of 1.2, which we're contractually committed to. We also use ultra-efficient cooling units to cool the IT infrastructure," explains Lamb, before outlining the company's other sustainability considerations.
"This enables us to marry technically advanced deployments with a very low PUE," he continues. "We've taken our own sustainability commitments a step further by being the first data centre operator in Europe to transition all our backup power generators to HVO. This effectively removes all fossil fuel diesel from site, reducing 90% of harmful emissions immediately, and is the same process we'll follow for all our future data centres."
Looking forward, Kao Data is in the enviable position of easily adapting its high performance infrastructure platform to meet customer and sustainability requirements, while eyeing the rise of new technological advancements.
Importantly, it's putting provisions in place to meet accelerated customer demands – something of significant importance as the UK fights to reinforce its position as a leader in the wider technological landscape.
Read the full story HERE.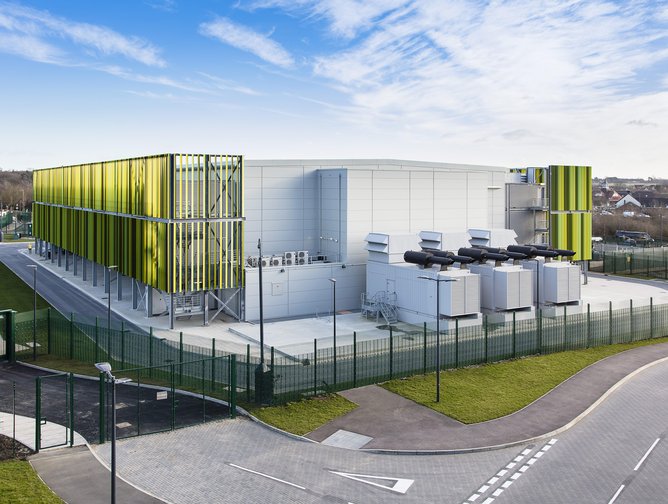 Kao Data Centre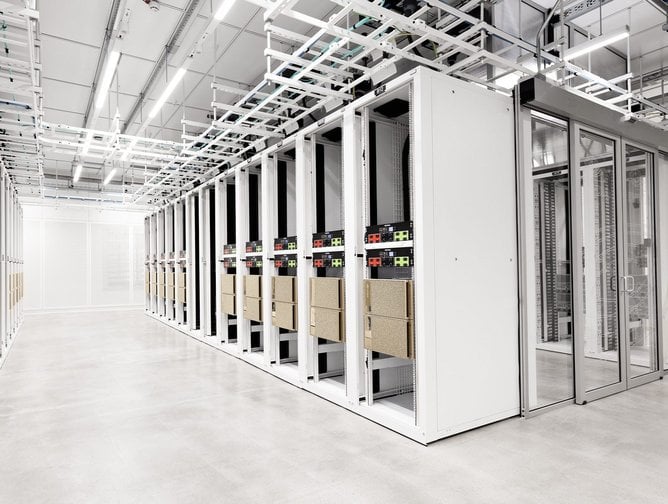 Kao Data Centre
"When they sign an agreement with us, our customers have secured an avenue to grow for decades, and we assume a strong long-term expansion capacity commitment while giving them the comfort of growing in the same location, with a trusted partner"