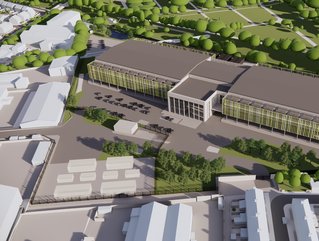 An artist's impression of how Kao Data's new data centre in Manchester will look on completion
The new facility will be Kao Data's first data centre outside of London - and in an area hailed as one of the UK's fastest growing technology hubs
A 39,000sq m ex-industrial site will be redeveloped into a new data centre site expected to open in 2025.
Kao Data announced today that the next phase of its continued expansion will begin with a new data centre in Manchester powered by renewable energy.
The news comes after the specialist developer and operator of high-performance data centres for enterprise, cloud, HPC and AI acquired two new data centres last year.
This move represents the next phase in the continued expansion of the Kao Data platform, with Manchester named as the first of its new Tier II locations in Europe.
Manchester is 'one of the UK's most influential technology and business hubs'
The secured unit Kenwood Point, Manchester is planned to become operational in late 2025 and will provide space for nine data halls - creating a leading infrastructure hub to support Greater Manchester's growing technology ecosystem and the UK's largest high performance computing (HPC) and AI sectors outside of London and the Oxford-Cambridge arc.
The first sites outside of the London area, Kao Data's first data centre in the North of England will follow the organisation's award-winning high performance design, efficiency and sustainability ethos, providing a sustainable, OCP-Ready™ and NVIDIA-DGX Ready certified infrastructure platform for advanced computing. The facility will deliver an industry-leading PUE of 1.2, will be powered by 100% renewable energy and utilise hydrotreated vegetable oil (HVO) in its generators – providing the highest-grade sustainable data centre capacity in the region.
The data centre will be precision-engineered to incorporate heat re-use capabilities, supporting local communities in its immediate vicinity with a valuable resource in the wake of the cost-of-living crisis.
"Our move into Manchester marks an important next step in the continued evolution of our organisation and we're excited to bring our industry-leading data centre platform to one of the UK's most influential technology and business hubs," Spencer Lamb, Chief Commercial Officer at Kao Data said. "We believe our new facility will set a new standard for sustainable data centres within the region and will provide a piece of foundational infrastructure that supports both Northern England's advanced computing clusters and the UK Governments' ambitions to become a technological and economic powerhouse for HPC and AI."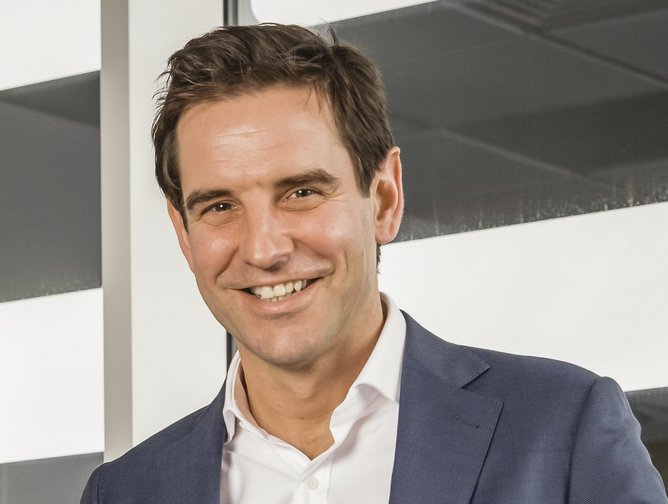 Spencer Lamb, Chief Commercial Officer at Kao Data
Manchester has been hailed as one of the UK's fastest growing technology hubs and has established itself as the country's pre-eminent Tier II data centre cluster driven by the media, scientific research and enterprise sectors. The region is an attractive location for enterprise with access to a highly skilled workforce, readily available renewable energy and lower operating costs than the London market.
In March 2023, the UK government committed £3.5bn (US$4.41bn) to the future of science and tech, with around £1bn (US$1.26bn) of the funding pledged directly to support the next generation of supercomputing and artificial intelligence research. Greater Manchester is already home to some of the UK's most advanced computing organisations including The Hartree National Centre for Digital Innovation at Daresbury, the SKA Telescope at Jodrell Bank and a variety of research-focused universities.
Kao Data is actively supporting the government's ambitions for Greater Manchester to become a world-leading superpower in science and tech by establishing its new 40MW data centre in the city.