UK colocation is getting personal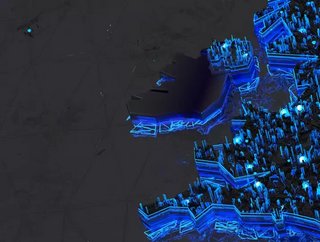 John Hall, Colocation MD at Proximity Data Centres, explores why getting data closer to users means taking a closer look at location.
With growing demands for reducing network latency, bandwidth congestion and backhaul costs, more strategically positioned edge colocation facilities are becoming essential in the UK. These are critical not only to the performance of many enterprise applications but also to the effective delivery and consumption of cloud software, mobile enabled services, computer gaming and streamed content.  
Getting data closer to the edge will ultimately pay off for enterprises in terms of operational efficiencies, agility and cost reductions. And for service providers, they stand to benefit from increased revenues by offering even more responsive and seamless services and content, thereby keeping their demanding and fickle customers loyal to reduce churn. 
Data centre location is key with modern software which increasingly demands low latency to enable and deliver mission critical applications and services across enterprise and industry, not to mention gaming, entertainment, virtual and  augmented reality, AI and the IoT. 
With growing low latency requirements greater precision is going to be necessary by data centre operators in terms of location of sites. Equally, the mobile operators, regional cloud  providers, CDNs and enterprise organisations that rely on them will need to be more discerning. 
With this in mind, it's worth noting that the quality of broadband has increased with many households and small businesses now connecting to fibre at speeds up to 1 Gigabit. As a result, the congestion - or choke point - has moved to the hyperscale data centre often located hundreds of miles away.
Furthermore, the working population has grown to be more productive working from home due to the pandemic. People are moving out of expensive cities to work in semi-rural areas which in turn puts more pressure on backhauling traffic to the few hyperscale data centres in the UK.
Therefore, taking the time to research and understand the UK's local geography and your specific user and customer demographics should be a prerequisite - before committing further IT resources and investment to new or existing data centre facilities. Your regional data centres must be close enough to count - in the vicinity of the network edge - in order to offset distance-related latency and data transit costs.
At the same time, these will still need to be capable of rapidly provisioning and scaling compute and storage resources without risk of compromising IT security and resilience. 
The devil is in the details. Outside of the London metro area, easily the most densely populated area with around 9.4mn, there are still some 57mn citizens to reach.
Unlike in London, these are dispersed unevenly throughout the UK. Sure enough, conurbation areas around Birmingham in the West Midlands and Greater Manchester in the North West are sizable with around 2.5mn people apiece.
But what about the South West and Eastern coastal areas, or Scotland, Northern Ireland and Wales?
They may all have lower population densities than is typical of the UK but there are certain sizable anomalies in cities such as Glasgow, Edinburgh, Dundee, Aberdeen and Cardiff as well as their respective surrounding areas. 
The above serves to highlight that even in comparatively small landmass countries such as the UK, choosing highly interconnected regional edge data centres is increasingly necessary to ensure truly nationwide low latency coverage.
Proximity Data Centres' growing UK network of regional edge facilities enables the storage of data and content locally while ensuring the local low latency connectivity necessary to the end user through partnering local fibre providers as well as gaining access to global IP networks.
The goal is to have 20 regional edge colocation data centres within 15 miles of 95% of the UK population in the next 12 – 18 months, including serving those in the more neglected regions of the UK who would otherwise continue to be disadvantaged.