Kao Data, Virgin Media O2 increase connectivity solutions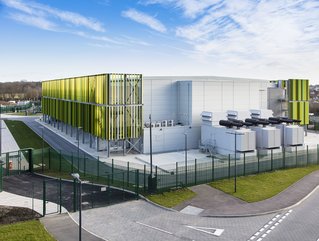 Kao Data and Virgin Media Business sign a formal carrier agreement to add new connectivity solutions at its high-performance data centre campus in Harlow
Kao Data, a specialist developer and operator of high-performance data centres for enterprise, cloud, HPC and AI, has announced it has signed a formal carrier agreement with Virgin Media Business Wholesale – the wholesale fixed connectivity arm of Virgin Media O2 Business – to increase the low-latency connectivity solutions at its Harlow campus.
The company's Harlow campus is well-kown for some of the UK's most challenging and advanced high-performance computing (HPC) systems. It includes the UK's most powerful supercomputer, NVIDIA's Cambridge-1, as well as several high density, artificial intelligence (AI) installations. Reliable, low-latency connectivity is crucial to facilitate the large data transfers synonymous with this form of compute and Virgin Media Business Wholesale's fibre will play a key role in this pursuit.
Increasing dark fibre capabilities across the UK
"The UK continues to be a strategic location for data driven business and a hotbed for disruptive, emerging technologies," said Spencer Lamb, Chief Commercial Officer, Kao Data. "By partnering with Virgin Media Business Wholesale, we're increasing the reach and diversity of our dark fibre capabilities across the region, supporting UK businesses with enhanced connectivity and industrial-scale infrastructure that drives performance and productivity."
According to Kao Data, Virgin Media Business Wholesale's new point-of-presence (PoP) will directly enable 10 to 100 gigabit services, while reducing dependency on third party providers to streamline service delivery for customers. It provides another best-in-class carrier connection for Kao Data's customer-base and continues the company's aim of offering a suite of world-class connectivity solutions.
"Our partnership with Kao Data is a key, strategic relationship and we're excited to be adding to our portfolio of data centre locations and operators across the UK," said James Audley, Head of Wholesale Product, Marketing and Strategy at Virgin Media O2 Business. "Together, we're opening access to high-performance data centres for our customers, helping them to deliver the outcomes they need."