Alphabet Workers Union files complaint against Google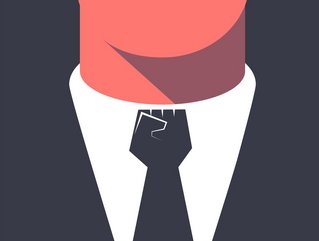 The Union has filed a National Labour Relations Board (NLRB) complaint against Google, claiming that data centre staff are being discriminated against
The Alphabet Workers Union-Communications Workers of America (AWU-CWA) has now filed two labour complaints against Google, alongside several other contractor companies.
The complaints - two Unfair Labour Practice charges with the US NLRB - claim that there is a "culture of harassment" within Google's American data centres.
Google's data centres face serious backlash from employees
The first charge comes after two security officers of a Google data centre had their security clearances revoked, because they campaigned to win back the employee benefits that Google promises for its extended workers.
Then, the second charge asserts that a Modis data technician faced harassment and intimidation after attempting to collectively organise. Two other workers did not have their contracts renewed, and so were 'effectively fired' after they discussed their workplace conditions.
"It is disheartening that we can organise for the benefits we are owed, win these benefits, and then face retaliation from Allied Universal because we chose to speak out and demand what we've earned," commented Heather Smith, Allied Universal Security Officer in Moncks Corner, and Member of the Alphabet Workers Union-CWA.
"Workers deserve to organise and win without being punished for their success. We need greater transparency on the job and clear protections to prevent workers from retaliation at work. I am standing up for my rights, and the rights of my fellow officers to freely organise without retaliation."
"I just want the culture at my job to change," added Elissia Cave, Modis Data Technician and Member of the Alphabet Workers Union-CWA.
"I know that a lot of people are very wary of working together and collectively bargaining for better treatment because a lot of us are afraid of retaliation. It doesn't feel good to go to work and feel like I have to look over my shoulder."
"It's clear that the bureaucracy and lack of transparency across Alphabet and the countless temp, vendor, and contractor companies they work with make it impossible for workers to understand the basic benefits they are entitled to receive," was the criticism of Parul Koul, Google Software Engineer and Executive Chair of the Alphabet Workers Union-CWA.
"Additionally, Google has refused to provide workers with clear, safe, and protected avenues to raise concerns when these TVC companies fail to do right by their workers, and their legal obligations to Google. The minimum standard of benefits that Google requires is just that — minimum. Google can and must take steps to ensure every worker, including all TVC workers, do not face retaliation on the job for exercising their right to organise."