AWS plans launch of new Thailand infrastructure region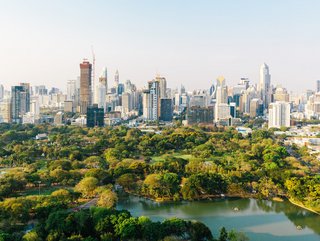 The AWS Asia Pacific region will consist of three new availability zones, and will see an estimated investment of over $5bn (190bn baht)
Amazon Web Services (AWS) has announced plans to launch a new Asia Pacific region in Thailand.
Globally, AWS has announced plans for 24 more Availability Zones. These will be situated across eight more AWS Regions - Australia, Canada, India, Israel, New Zealand, Spain, Switzerland, and Thailand.
The details of the newest AWS region
The new region will consist of three Availability Zones, adding to AWS' existing portfolio of 87 availability zones, spanning 27 geographical regions.
Alongside this, AWS plans an estimated investment of over $5bn (190 billion baht) in Thailand, over the next 15 years.
Through this new AWS region, developers, startups, enterprises, plus organisations in government, education, and nonprofits will be able to run their applications through AWS' new data centres in Thailand.
"We are committed to supporting Thailand's digital transformation through our local infrastructure investments and fast pace of innovation, helping Thailand-based customers unlock the full potential of the cloud to transform the way businesses and institutions serve their stakeholders," commented Prasad Kalyanaraman, Vice President of Infrastructure Services at AWS.
"The AWS Asia Pacific (Bangkok) Region will enable organisations to build with AWS technologies like artificial intelligence and machine learning, data analytics, and Internet of Things. With these new tools, AWS is empowering governments to better engage with citizens, enterprises to innovate for their next phase of growth, and entrepreneurs to build businesses and compete on a global scale."
"AWS's plan to build data centres in Thailand is a significant milestone that will bring advanced cloud computing services to more organisations and help us deliver our Thailand 4.0 ambition to create a digitised, value-based economy," added His Excellency Mr. Supattanapong Punmeechaow, Deputy Prime Minister of Thailand and Minister of Energy.
"The Royal Thai Government is pleased to collaborate with AWS, the world's leading cloud service provider, to bring secure and resilient world-class cloud infrastructure to Thailand. AWS's investment will enhance the nation's competitiveness, generate significant long-term economic benefits, and help build a highly skilled workforce."