Backblaze's 1 MW expansion at Nautilus' Stockton Data Centre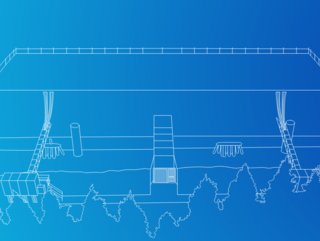 Backblaze, a cloud backup and storage solutions provider, has expanded its data centre portfolio by contracting 1 MW at Nautilus' Stockton data centre
The latest step in Backblaze's power expansion has seen the leading independent storage cloud platform contract for 1MW of power at Nautilus' Stockton data centre, located in California.
Nautilus' Stockton data centre operates at the highest levels of energy efficiency, achieving a net zero water consumption, operating without refrigerants or water treatment chemicals, thereby operating without causing any harm to the surrounding wildlife.
In fact, Nautilus commissioned this data centre site to be 70% more efficient than the industry average, supporting 7MW of critical IT load in four vaults.
"We are challenging some of the world's biggest technology companies with Backblaze B2 Cloud Storage and Computer Backup, so efficiency and innovation are central to our success. Working with Nautilus is exciting because they are clearly committed to these same ideals," said Gleb Budman, CEO and Chairperson of Backblaze.
"Committing to this new data centre is exciting for us because we can both invest in a sustainable future for data storage while also furthering our goals to provide astonishingly easy, affordable, and scalable cloud solutions to our customers."
"We are excited to have Backblaze on board," said Rob Pfleging, President of Nautilus. "By partnering, we can help support their growth in a sustainable way. With our data centre solutions focused on advanced cooling and power efficiency, Backblaze will not only be able to reduce their environmental impact but also lower their total cost of ownership all while continuing to meet the high demands of their growing customer base."
About Backblaze
Backblaze's storage cloud services enable businesses, developers, IT professionals, and individual users to build applications, host content, manage media, backup and archive data. With more than two billion gigabytes of data storage under management, the company currently works with approximately 500,000 customers in over 175 countries.
About Nautilus Data Technologies
Nautilus is a sustainable infrastructure pioneer, with its water-cooled data centre solutions using 30% less power than the industry average, and net-zero water consumption.