Backblaze's storage cloud extended to Nautilus data centre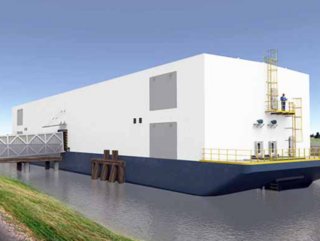 The Backblaze storage cloud platform has been extended to Nautilus' iconic floating data centre, and is the first publicly announced customer of the site
Backblaze has announced the extension of its cloud storage platform to the California-based Nautilus Data Technologies floating data centre facility.
Backblaze has confirmed that it will deploy 1MW of capacity at the site.
Supporting Backblaze's growth, through sustainable data centre cooling
The Nautilus data centre location uses rivers, lakes and oceans to provide cooling, at a fraction of the cost and environmental impact of the usual industry alternatives.
The site on the Port of Stockton, which Nautilus opened last year, has a 7MW capacity.
"We are excited to have Backblaze on board," said Rob Pfleging, CEO of Nautilus.
"We can help foster their growth in a sustainable way. With our data centre solutions focused on advanced cooling and power efficiency, Backblaze will not only be able to reduce their environmental impact but also lower their total cost of ownership, all while continuing to meet the high demands of their growing customer base."
"Nautilus' combination of data centre delivery and water-cooling technology allows us to set unparalleled benchmarks for efficiency, performance, and sustainability. With our build and cooling innovations, we're in a unique position to help organizations integrate their need for sustainability and their need to deploy new data centre capacity faster than ever before," Pfleging added.
"We are challenging some of the world's biggest technology companies with Backblaze B2 Cloud Storage and Computer Backup, so efficiency and innovation are central to our success," added Gleb Budman, CEO of Backblaze.
"Working with Nautilus is exciting because they are clearly committed to these same ideals. Committing to this new data centre is exciting for us because we can both invest in a sustainable future for data storage while also furthering our goals to provide astonishingly easy, affordable, and scalable cloud solutions to our customers."