Edge Centres' expansion forges ahead with latest acquisition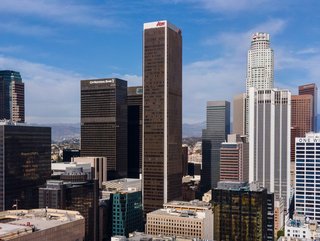 The newly-acquired 25,000 sq ft site is in Downtown LA. Credit: Edge Centres
Edge Centres expands its US footprint with a fifth completed acquisition in four months, adding capacity and connectivity to edge data centre platform
Edge Centres has acquired Los Angeles-based data centre operator, Multacom.
The move marks the next stage of the company's West Coast strategy and broader plan for the North American region, adding another facility to Edge Centres' growing US footprint.
This deal marks the closure of the company's fifth successful acquisition in just shy of four months, putting it on track to establish a nationwide edge data centre network.
Edge Centres now has a network of sites in countries including the US, Australia, Hong Kong, Vietnam, Indonesia, Malaysia, and Thailand.
The newly-acquired 25,000 sq ft site in Downtown LA, has a capacity of 1 Megawatt across 250 racks and is currently operating at 82% occupancy.
Edge Centres says the facility's rich interconnection and strategic location gives the company's customers access to a combined network capability of 400 GB per second in the LA area.
Jonathan Eaves, Edge Centres' Founder and CEO, said of the acquisition: "A year ago, Edge Centres opened its first PoP in the US to further support its Australian and Asian customers, as well as expand into the US. Over the last year, we worked very closely with the Multacom team. The experience has given us great confidence in their ability to support international, interstate, and local companies.
"It's a fantastic opportunity to acquire a business that we've worked with so closely over the last 12 months."
Further details around the acquisition have not been revealed.
He also confirmed the entire Multacom team will remain a part of the business going forward.
Edge Centres' expansion
The company's first US acquisition, in St Louis, Missouri, happened in April of this year, alongside the opening of its US head office, which marked the start of a rapid series of acquisitions which is expected to reach 20 facilities in the region over a three year period.
Back in May, Edge Centres - the world's only off-grid edge data centre operator - marked its largest Australian expansion to date and acquired Host Networks, adding a further 130 racks and a new range of customers to its expanding global portfolio.
And earlier this month, the brand brought former EngineRoom Chief Architect Scott Le Marquand aboard as Chief Cloud Officer to oversee the consolidation and integration of Edge Centres' growing edge data centre footprint into a single, global cloud platform.
Le Marquand brings almost two decades of industry experience to the Australian-headquartered company as its US expansion continues. His designation came after Michael Roelker was hired by Edge Centres as its new CRO.