Top 6 trends for IT infrastructure in 2023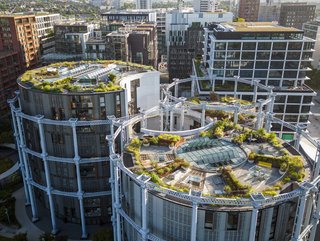 New research from colocation provider Telehouse has revealed the top 6 trends in IT infrastructure, being prioritised in digital transformation initiatives
Telehouse's latest predictions expose the top six trends that are set to shape the world of IT infrastructure in 2023.
According to the data centre provider, the energy crunch, sustainability strategies and lack of skills will be the major forces shaping the IT strategies of organisations.
And, as the end of the decade draws nearer, businesses' ambitious net zero targets will drive even greater investments into IT-enabled sustainability strategies.
Alongside this, post-pandemic workplace trends continue to shape IT infrastructure, with cloud connectivity, colocation, and artificial intelligence (AI) also set to dominate 2023.
6. Using IT to achieve sustainability commitments
The 2030 deadline for many net zero targets is drawing ever closer. As a result, many businesses are realising the current limitations of their approaches to sustainable IT.
In fact, a recent Telehouse survey of IT decision-makers in the UK found that 34% of organisations have not yet made any progress on their sustainability goals, or have not even defined them.
This is likely to change in 2023, with mounting customer and regulatory demands making it essential for businesses to take responsibility for all their IT operations.
And, as is expected, this will also see businesses prioritise data centres with sustainability commitments that reflect their own.
5. High energy prices will drive IT cost efficiencies
The ongoing European energy crisis will necessitate a reevaluation of IT spends, in order to mitigate these price hikes.
Although businesses may be able to absorb these extra costs in the short term, the current situation has made many realise that this is not a sustainable financial option.
As a result, decision-makers will start to look towards other means of ensuring a reliable, secure energy supply and energy reduction schemes.
4. Flexible working will drive data demand
Alongside this, the continuing 'new normal' of flexible working will see data demands soar even further.
Managing ever-increasing volumes of real-time data will be a key challenge for IT managers in 2023.
And, more and more businesses will turn to cloud connectivity to provide the agility and scalability needed to support employee work patterns.
3. AI and automation will be leveraged
Over recent years, the benefits of automation are becoming increasingly clear.
Predictions show that growing numbers of businesses will leverage AI and robotics in 2023 and beyond, with the power of intelligent decision-making unlocked across industries.
2. Smart outsourcing will be used to address the skills gap
As it stands, the IT skills gap shows no signs of waning. As a result, it is predicted that this will push companies towards more innovative ways of attracting, developing, and retaining new talent.
Then alongside this, more businesses will outsource their IT infrastructure to a trusted provider, utilising the knowledge, experience, and expertise of colocation data centre operators.
1. Connectivity speeds will be top priority
Increasingly, connected ecosystems form the very foundations of businesses' IT infrastructure.
It is predicted that more and more companies will take the approach of integrating on-premises, colocation, cloud, and edge delivery options, to extend network reach while improving performance and reducing latency and costs.
In fact, Telehouse recently found that 28% of IT decision-makers prioritise connectivity when picking a data centre provider. And, if these trends are anything to go by, this figure is only set to increase in 2023.
You can find the full predictions eBook – Shape Your Tomorrow: Navigating 2023 and Beyond with Technology Infrastructure report here.