Cologix invests in hybrid cloud connectivity across Canada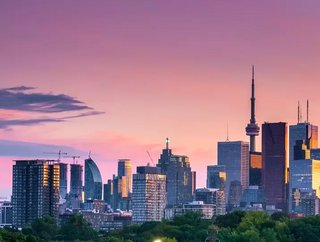 In response to rapid interconnection growth, Canadian data centre operator Cologix is investing in two facilities in Vancouver and Toronto.
Canadian and US data centre operator Cologix is investing in two data centres in Canada, in response to "record growth in interconnection in Canada," reportedly due to "accelerated customer demand to access clouds, software, networks and other key stakeholders at the edge." 
In order to meet this increased demand for interconnection to support public and hybrid cloud services, Cologix has invested an undisclosed sum to acquire an interconnection facility from Zayo Group Holdings in Vancouver, and add a further 10 MW of IT capacity to its existing hyperscale facility in Toronto. 
Cologix's CEO, Bill Fathers, noted that "We continue to invest in deep connectivity and scale in Canada in response to accelerated demand for cloud deployments at the network edge," adding that Cologix currently hosts 75% of Canada's direct cloud onramps in its data centres, as well as providing its customers "access to thousands of miles of dark fiber routes in the provinces of British Columbia, Quebec and Ontario." 
Fathers also emphasised the fact that "This site acquisition in the heart of downtown Vancouver, where data centre space is in short supply, fits into Cologix's interconnection growth strategy by continuing to expand our Canadian footprint to support edge cloud traffic growth."
Located in downtown Vancouver, the new site purchased from Zayo Group Holdings is located at 175 West Cordova Street. The site comprises more than 65,000 square feet of real estate, and Cologix plans to begin expanding the facility immediately, adding an additional 4.2 MW of capacity in the coming year. 
Cologix's Toronto data centre TOR4, is connected to an extensive dark fibre network which adjoins it to the company's largest data centre in the city, TOR1. The newly announced expansion will add a further 10 MW of capacity to the site, as well as expand its total floorspace by approximately 50,000 square feet.