Fortinet launches the world's first "hyperscale firewall"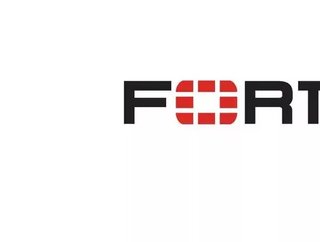 The FortiGate 4400F is supposedly the first firewall to handle hyperscale sized facilities without compromising speed or security...
, a California-based cybersecurity provider, claims to have introduced the world's first "hyperscale firewall" to the data centre security solutions market.
The was announced on Thursday, and allegedly delivers unprecedented scale and performance that is up to 13 times better than comparable products, according to EVP of products and CMO at Fortinet, John Maddison. 
"Fortinet continues to push the boundaries of hardware-accelerated performance to enable the convergence of security and networking – what we call Security-driven Networking. As the only network firewall capable of securing hyperscale data centers and 5G networks, FortiGate 4400F leads the industry in what is possible for data center security," he added in a . 
Consistent data centre security is a tricky and elusive target in this day and age. Particularly, ongoing efforts to secure the digital assets of a data centre have increasingly run into issues in recent years as the lines between networks become blurred by public cloud, edge expansion and new networking architectures. 
The main problem is that traditional security systems that use firewalls to keep threats at bay are increasingly proving to no longer be sufficient. 
"Think of a castle in a medieval city. To protect it from the outside world, you'd have this wall that over time would get taller and thicker," explained at tech firm , in a with the Chicago Business Journal. "That was pretty effective as long as everyone lived inside the castle."
Today, the growth of the cloud, coupled with the accelerated growth of the internet of things (IoT), has . 
While new schools of thought have emerged to meet these challenges, this doesn't mean that firewalls are no longer a necessary part of data centre design. Fortinet's new solution is supposed to help combat the issues faced by more distributed architectures, as well as the added hurdle of increasingly large facilities. 
Today's most digitally innovative organisations face escalating and often unpredictable capacity needs that are quickly outpacing their security solution's performance capabilities. As a result, security has become the choke point for traffic entering and exiting most hyperscale data centers, adversely affecting user experience, and bringing productivity to a crawl, causing many network admins to feel pressured by business demands to forego security safeguards, the company explains. 
Developing a firewall that keeps a hyperscale facility secure without dramatically throttling speed has been a challenge for several years now. A common solution has been to use networks of multiple firewalls in conjunction with one another - which can be cumbersome and costly to set up and maintain. 
The FortiGate 4400F Network Firewall proclaims to solve these problems, extending a single firewall around a hyperscale-sized network without significantly reducing speeds. The technology can reportedly handle traffic up to 1.2Tbps, a significant hike over the industry average of about 165Gbps. 
"Security has long been an issue for organisations with the largest capacity needs - it simply hasn't been able to keep up, causing many network admins to make the tradeoff between meeting business demands and maintaining a strong security posture," comments . 
"Hyperscale data centers and 5G networks have the biggest need for security that can keep pace with unprecedented user and enterprise demands. Fortinet is delivering security performance figures that far exceed those of competitor solutions to finally give hyperscale organisations the ability to efficiently and effectively secure their business."