Microsoft to reduce data centre water usage by 94% by 2024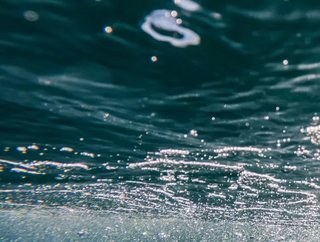 As part of a series of sweeping sustainability commitments, Microsoft is drawing down water consumption in the wake of sustained criticism.
Data centres (hyperscalers in particular) have come under fire over the past year for their massive water consumption. 
In July, government officials (well, one official - the Vice Mayor, Jenn Duff) and academics in Mesa, Arizona, spoke out against plans to build a hyperscale data centre that would consume an estimated 1.75 million gallons of fresh water every day in a region already feeling the effects of what Dr. Christopher Castro, Professor of Hydrology and Atmospheric Sciences at the University of Arizona, described as a "20-year megadrought". The data centre - later revealed to be owned by Facebook - is currently under construction. 
Other hyperscalers haven't been immune to public pressure, even in supposedly water-rich areas. In the Netherlands, Microsoft faced such vocal scrutiny in May of 2021 that the company backpedaled on its existing plans to consume 525 cubic metres of drinking water every hour from the national water grid to cool a single campus. 
For context, that's 1,840 Olympic-sized swimming pools every year. After criticisms leveled by local farmers reached the national news cycle, Microsoft capitulated, announcing plans to build an on-site aquifer and rainwater capture facility that will supposedly make its Agriport development "water positive." 
As the effects of climate change and water scarcity continue to worsen over the coming decade, hyperscalers looking to avoid rampaging mobs with (totally justified) pitchforks are looking for a solution with the kind of urgency that only a PR sh*tstorm can muster. 
Microsoft goes global with water usage draw down 
Microsoft, which operates a massive footprint of more than 200 data centres around the world (as of earlier this year) in support of its Azure Cloud service, is now looking to take its message of "water positivity" global. While the company may be looking to draw down on water consumption, it certainly isn't interested in reducing its data centre footprint, with an announcement made in April that the Seattle-based tech giant plans to build between 50 and 100 data centres every year for the foreseeable future. 
In a blog post published on Wednesday, Microsoft's corporate vice president of Cloud Ops and Innovation, Noelle Walsh, trotted out a host of new sustainability commitments from the hyperscale cloud giant. In addition to carbon cutting commitments, renewable energy announcements (including LEED certifications and energy matching), and sustainability measures across its wider ecosystem to reduce Scope 3 emissions, Microsoft is also reportedly on track to cut water usage in its data centres by 94% by 2024. 
"Microsoft's commitment to be water positive by 2030 requires that we look across every aspect of our operations to reduce and eliminate water use," Walsh wrote. A new approach to temperature management in Microsoft's evaporative cooling systems will, she continues, "further reduce the amount of water … globally by … an estimated 5.7 billion litres annually." 
By 2024, Walsh states, Microsoft's facilities in key markets like Amsterdam, Dublin, Virginia and Chicago will use no water at all, and water use in desert regions like Arizona will be cut by as much as 60%.
A different kind of liquid 
A major element supporting Microsoft's global reduction in water usage is the company's ongoing research into new forms of liquid cooling - particularly two-phase immersion cooling. 
Liquid immersion cooling uses a dielectric coolant fluid rather than water to gather the heat from server components. Dielectric fluid, unlike water, can come into direct contact with electrical components (like CPU's, drives, memory, etc.) without causing damage and transfers heat even more efficiently than water. 
Microsoft became the first major data centre operator to use two-phase liquid immersion cooling in a production environment earlier this year - running cooling systems developed by breakout startup (and BitFury spinoff) LiquidStack. Joe Capes, LiquidStack's CEO, said in an interview with Data Centre Magazine earlier this year that "Right now, there's a tremendous amount of investment happening in the cloud services and hyperscale communities into liquid cooling. The entire data centre and IT ecosystem is ramping up around two-phase immersion cooling."
By using liquid immersion cooling, Walsh claims that "we've found that for some chipsets, the performance can increase by 20%," adding that "This demonstrates how liquid cooling can be used not only to support our sustainability goals to reduce and eventually eliminate water used for cooling in datacenters, but also generate more performant chips operating at warmer coolant temperatures for advanced AI and machine learning workloads."