Expedient sets up data centre in ex-Harley Davidson site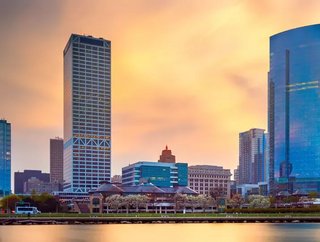 The 1.2 MW facility is the latest in a series of platform expansions by Expedient, targeting the middle ground between data centres and managed services.
Expedient just announced the launch of its 12th data centre in the US. The company's latest acquisition is a 28,500 sq ft. facility, equipped with1.2-megawatts of critical power that, until recently, was owned by NTT and used to house the data centre infrastructure supporting motorcycle manufacturer Harley Davidson. 
Harley Davidson will continue to store its assets in the facility, which is located in the City of Franklin, Wisconsin, just outside of Milwaukee. In addition to Harley Davidson, which now serves as the site's anchor tenant, Expedient reportedly plans to expand the data centre, opening it up to the rest of its customer ecosystem. 
"We're here to help organizations of all sizes make the transition into the cloud," says Bryan Smith, Senior VP & Chief Strategy Officer at Expedient. "This isn't a rip-and-replace or a one size fits all approach. We see an evolution and journey taking place whereby our clients are improving overall enterprise efficiencies by being able to pick and choose optimal solutions around infrastructure, data management, automation, security and networking. This new cloud data centre helps augment and solidify the company's Cloud Different approach, launched in April of this year, while giving us a bigger footprint in the central US to better service customers."
The data centre - which is Uptime Institute Tier III certified - currently has space for more than 8,000 servers, and Expedient says that it can expand the facility's available white space from 5,000 sq ft to 10,000 sq ft if the demand is forthcoming. 
Expedient's business model sits at the intersection of data centre colocation and managed services. In an interview with Smart Business earlier this month, Shawn McGorry, the company's president and CEO, explained that this vision for Expedient started to emerge back in 2015. "I think the investment community, in general, was still trying to get its head around the difference between a data center company and a managed services company and something in between, which is what we were," he told Smart Business. 
After a few years of letting "the investment community educate itself and mature a little bit on the story of the hybrid cloud and data center company that we were," and Expedient received massive investment to drive a significant expansion of its asset portfolio, of which the new Milwaukee site is the latest purchase. 
The location of Expedient's latest side, according to Kathy Henrich, CEO of the Milwaukee Tech Hub Coalition, "shows the importance of midwestern cities to the growing tech industry. A combination of high caliber talent, stable geography, and growing investment in tech by traditional industries make the Milwaukee region an ideal location to service midwestern clients."