Expedient Data Centres names Bryan Smith as new CEO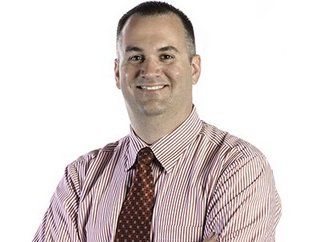 As part of a number of new critical leadership changes, American data centre provider Expedient has named Bryan Smith (previously the CSO) as its new CEO
Following the new CEO appointment, it was also announced that Shawn McGorry (Expedient's former President and CEO), will become the company's Chairman. Within this role, he will continue working with the company Board and the wider management team.
Bryan Smith is named as the CEO of Expedient
Bryan Smith, Expedient's new CEO, previously worked as the company's Chief Strategy Officer.
In fact, Smith was one of Expedient's earliest employees, having initially joined the company as a Sales Executive in 2001.
"I am honoured and humbled to take on the role of CEO of Expedient, especially at a time when the market is demonstrating a clear and growing demand, not only for the types of services we provide, but for the manner in which we deliver them," Smith commented.
"It's an exciting time for Expedient with the accelerating demand for our type of managed cloud solutions and I'm confident in our team's ability to deliver exceptional outcomes for our clients as we write the next chapter together."
The appointment has been made with immediate effect.
A period of widespread leadership changes for Expedient
Other key changes to Expedient's leadership team include the promotion of the former Chief Operating Officer, Jonathan Rosenson, to President, in order to support Smith in his new role. Alongside this new position, Rosenson will also retain the responsibilities of his COO role.
Dennis Musolino, who was previously the Senior Vice President of Sales, has also been promoted, given the role of Chief Revenue Officer.
"We are seeing exciting opportunities and promising momentum in the outsourcing of IT infrastructure from enterprises large and small, and we are confident that these leadership changes will position the company for continued success for our clients and our investors for many years to come," commented Sam Sixt, Investment Director of AMP Capital (the ownership group of Expedient).